Export of wooden houses to India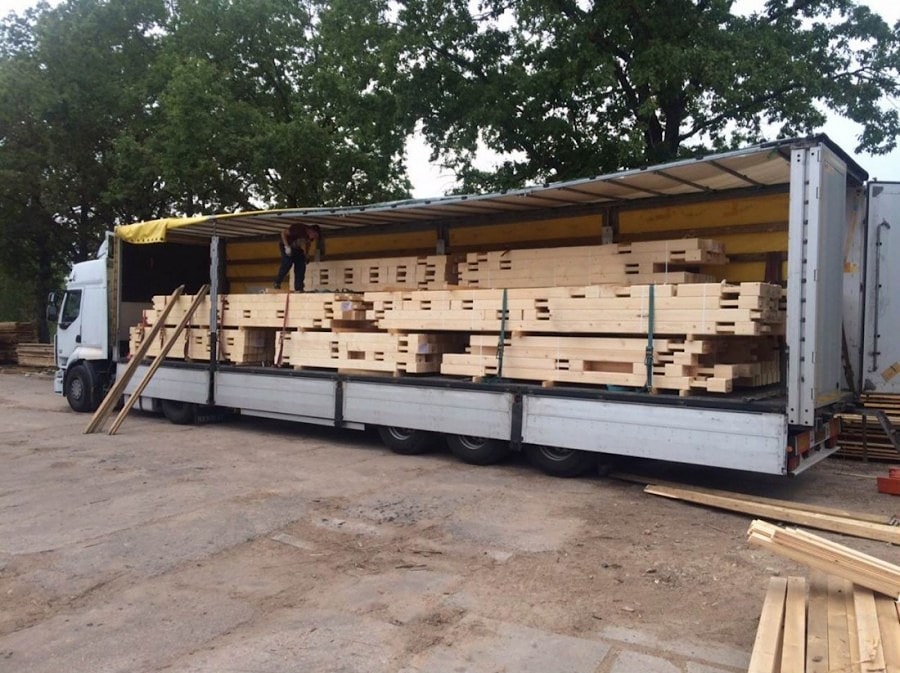 Archiline Wooden Houses supplies wooden house kits to India. Interest to wooden houses from Belarus is obvious – in comparison to European counterparts, the quality of Archiline wooden houses is very high, but the cost is way less. Archiline achieved success in exporting of houses to India.
Construction of an industrial building in India:

(вставить ссылку Construction of an industrial building in India:
Export website of the company ArchiLine – www.ownwoodenhouse.com
Сonstruction of a workshop of glulam in India:
Archiline Wooden Houses and their indian partners started a big construction project in India - 395 sq.m. of production facilities produced of glued laminated timber!
As a result of the mutual cooperation of belarussian and indian specialists will be built the workshop for production of eco-food of a high quality for domestic animals.
It will be the workshop and office building of 30,4х13 meters, produced of glued laminated timber when all laminas are in one, section 200х185mm. Bays of the building,13-meters long, will be covered by wooden roof trusses.
The project was developed mutually by Indian designers and the ArchiLine design department. As a result, there was a saving of material due to the rationalization decisions of the experienced specialists of the company, the reliability of the design and the environmental friendliness of the project, which is necessary for the company goodwill producing eco-food for pets.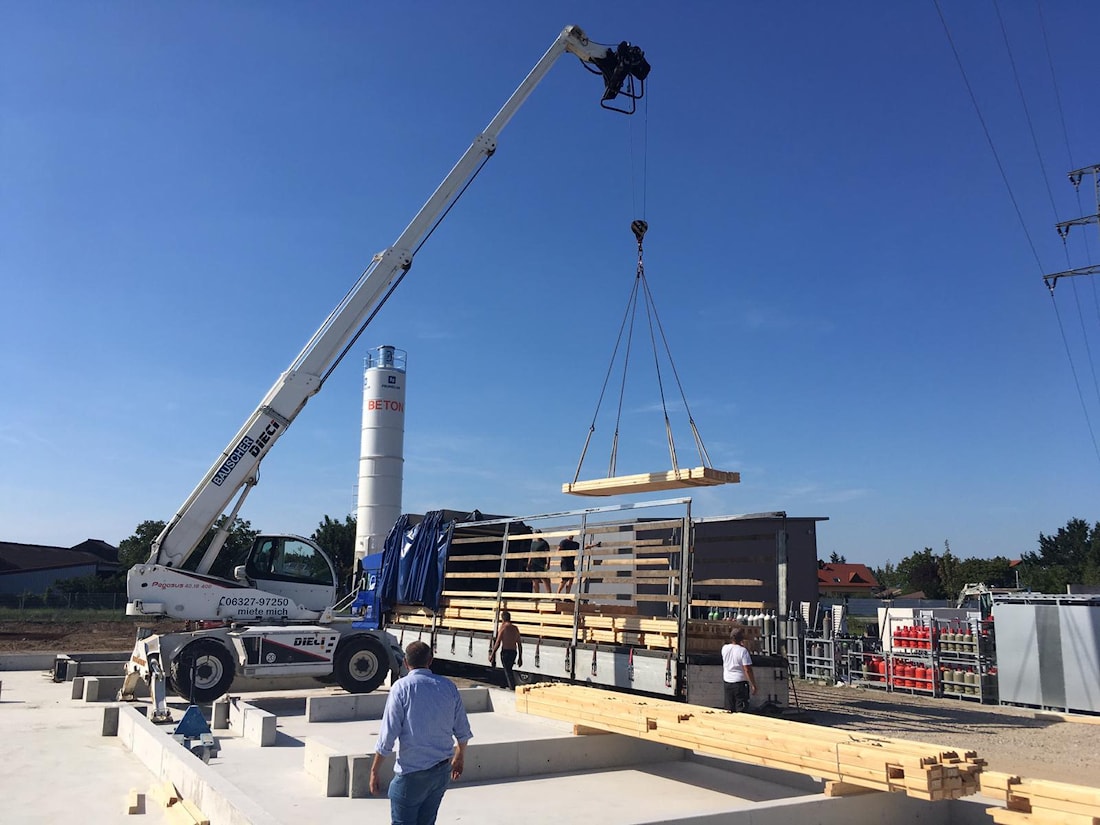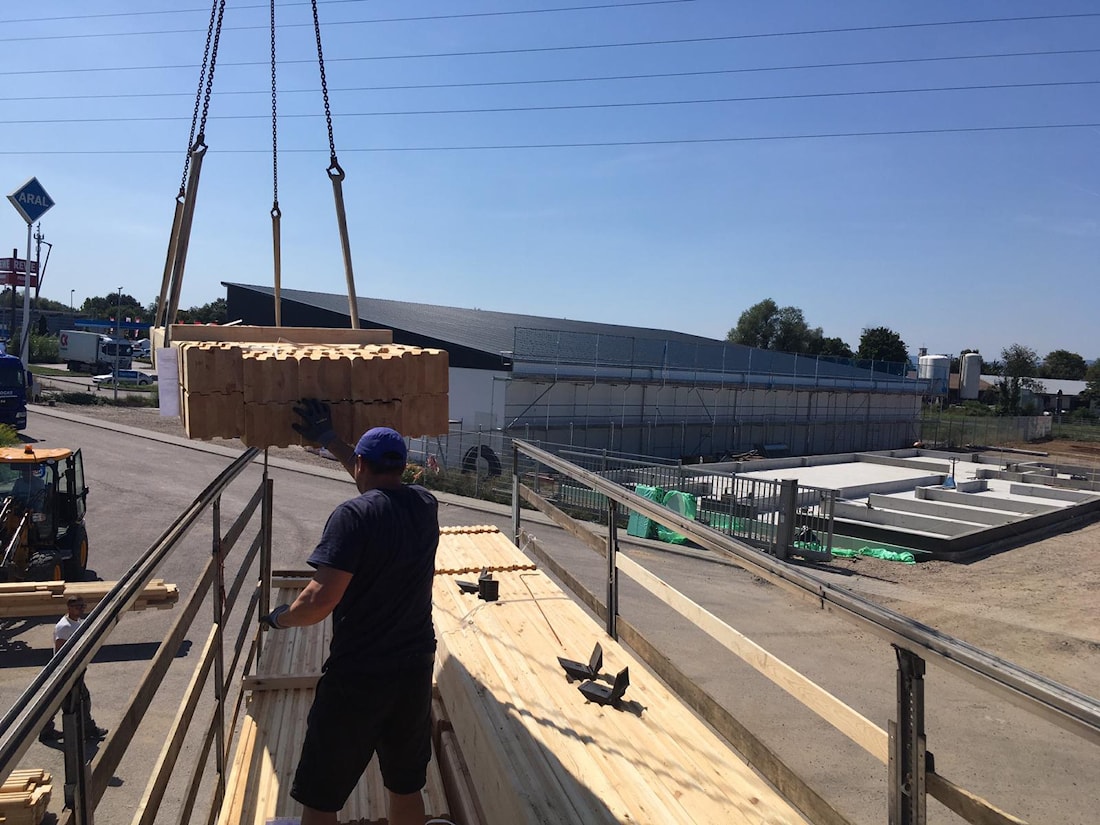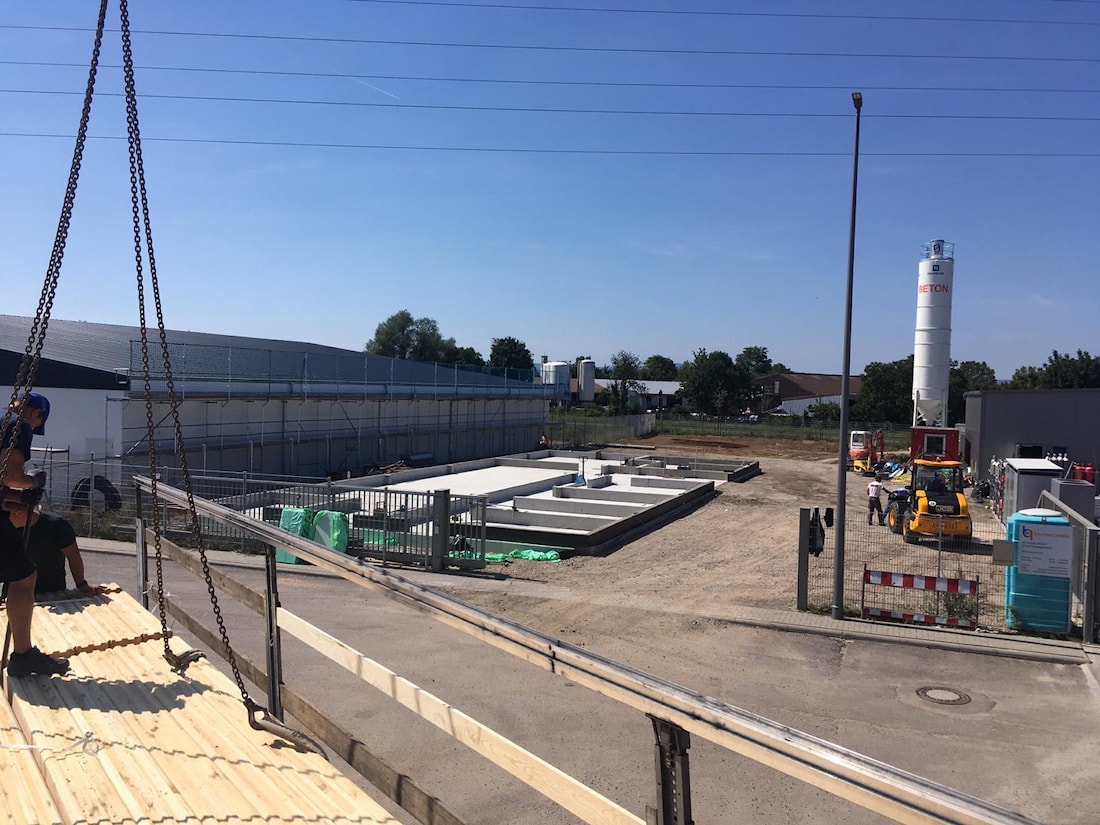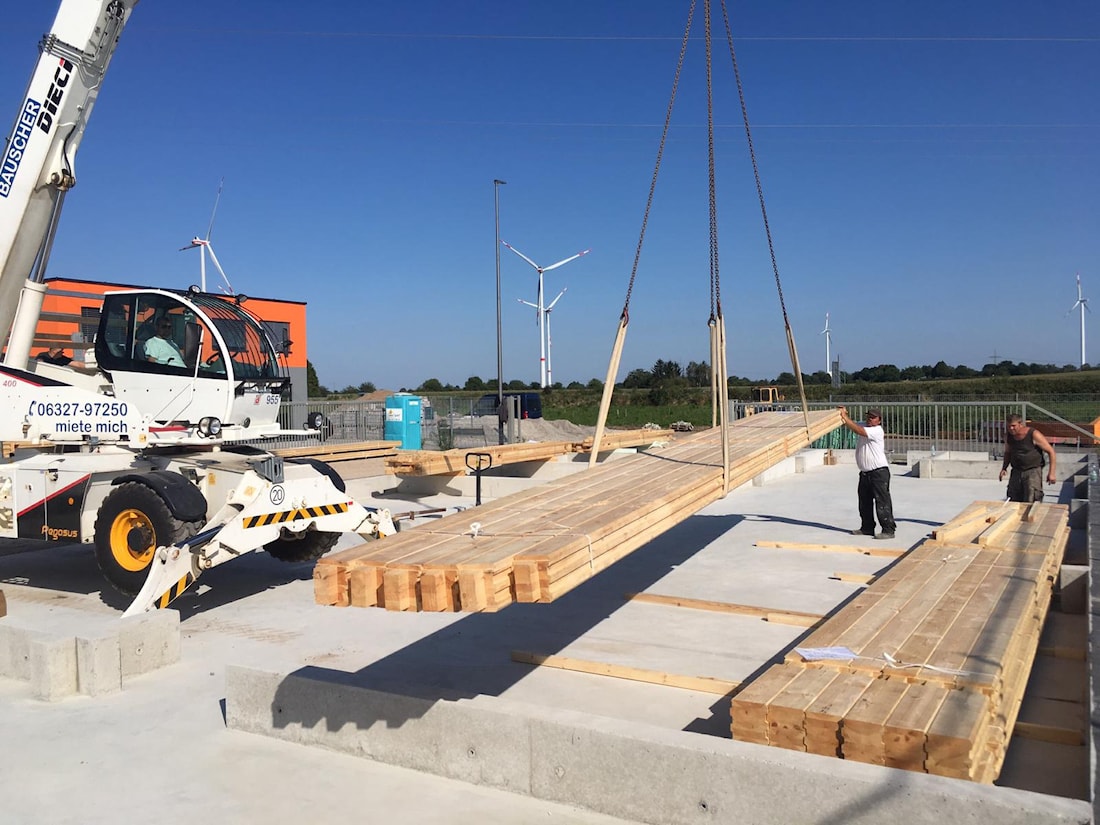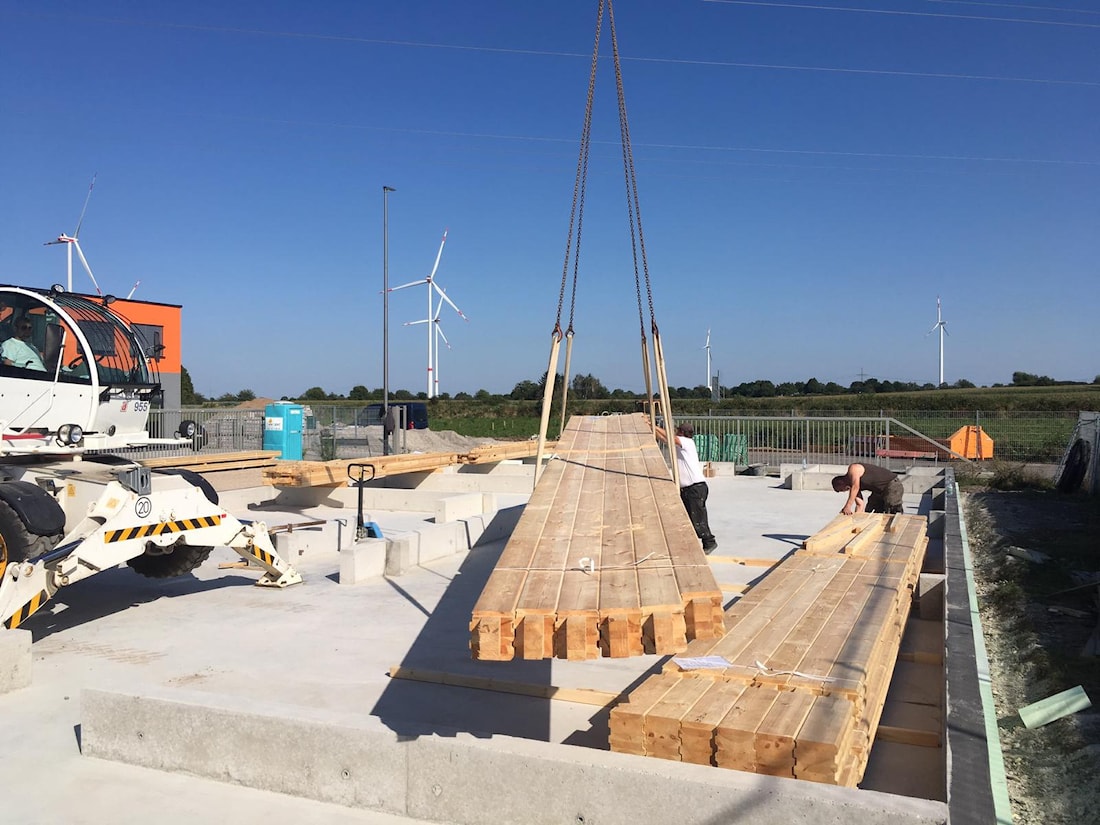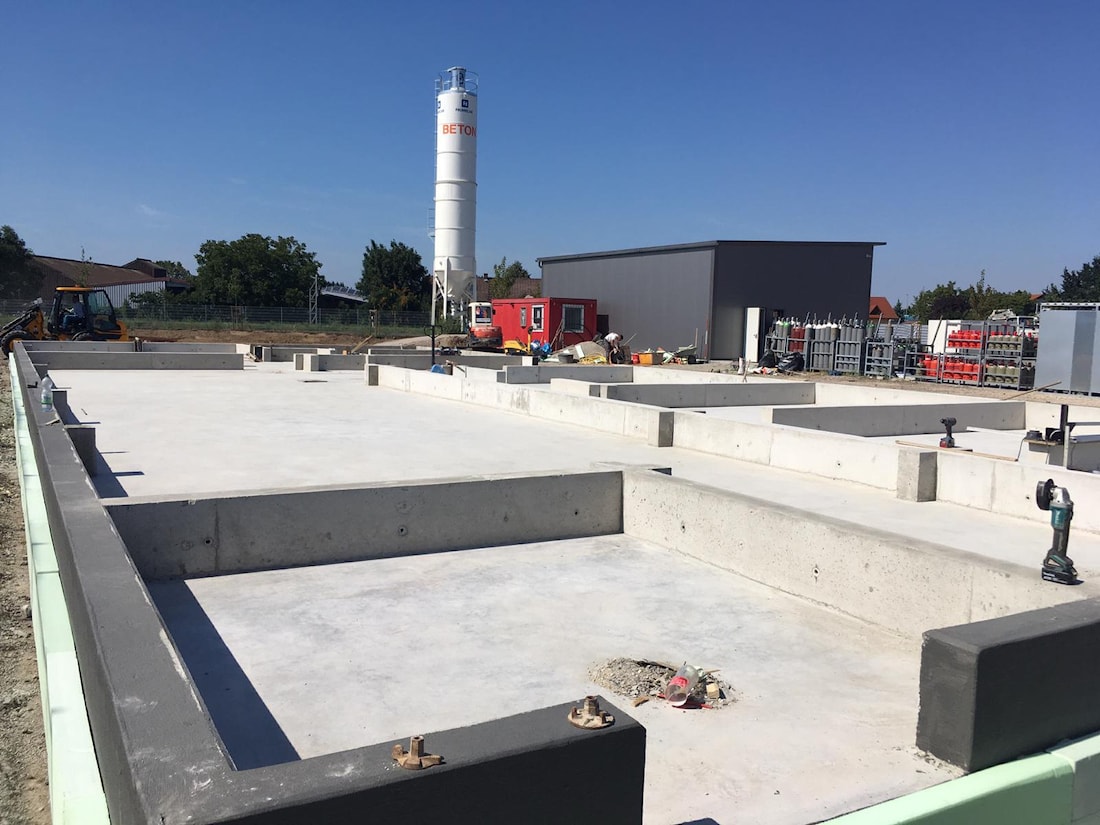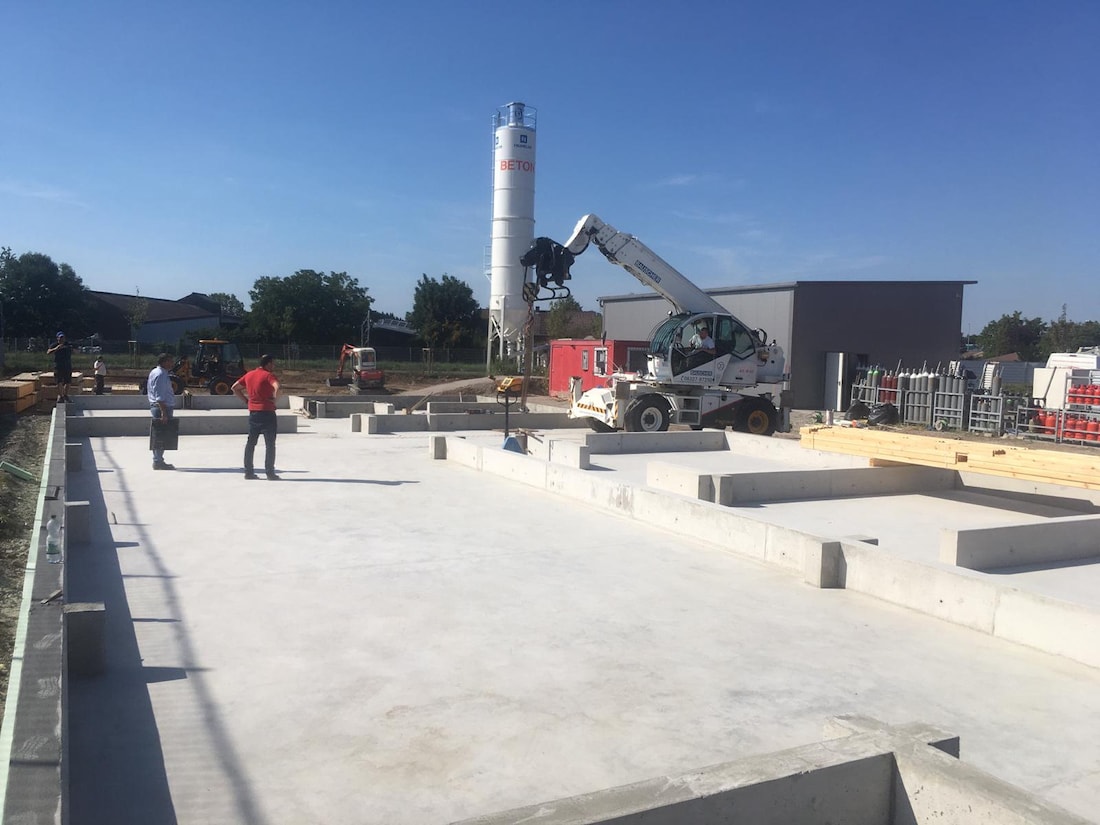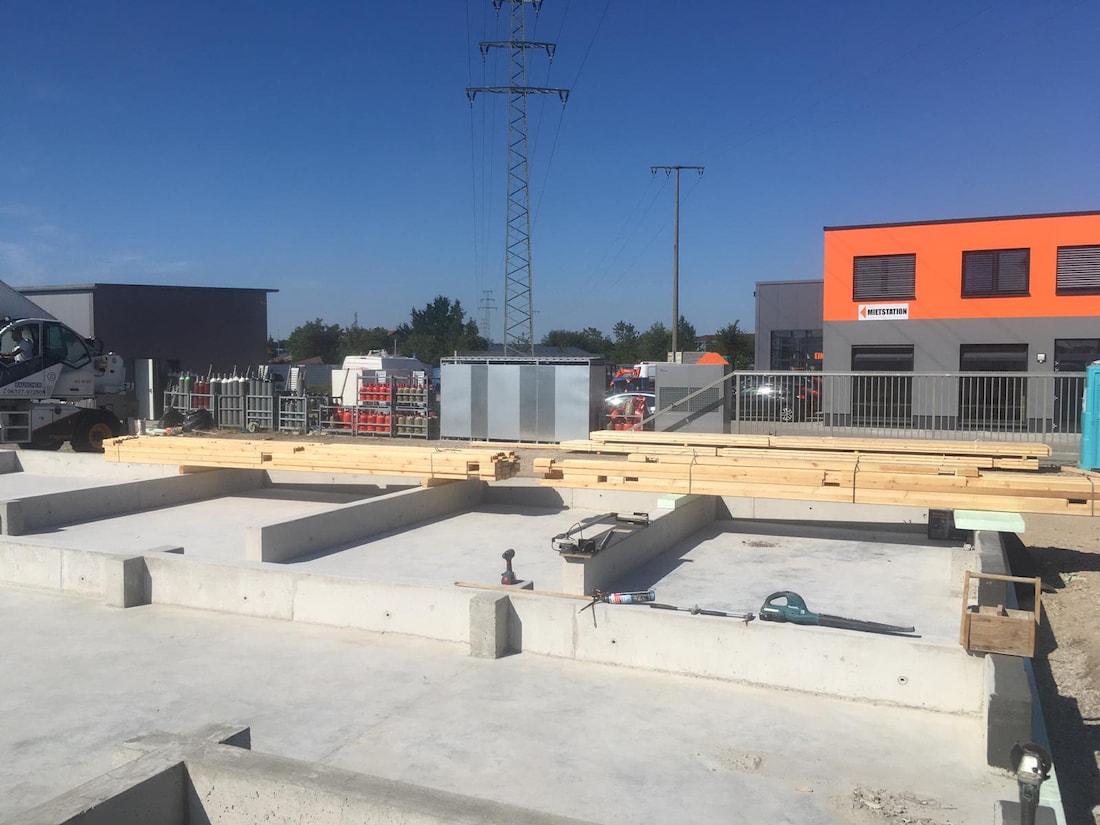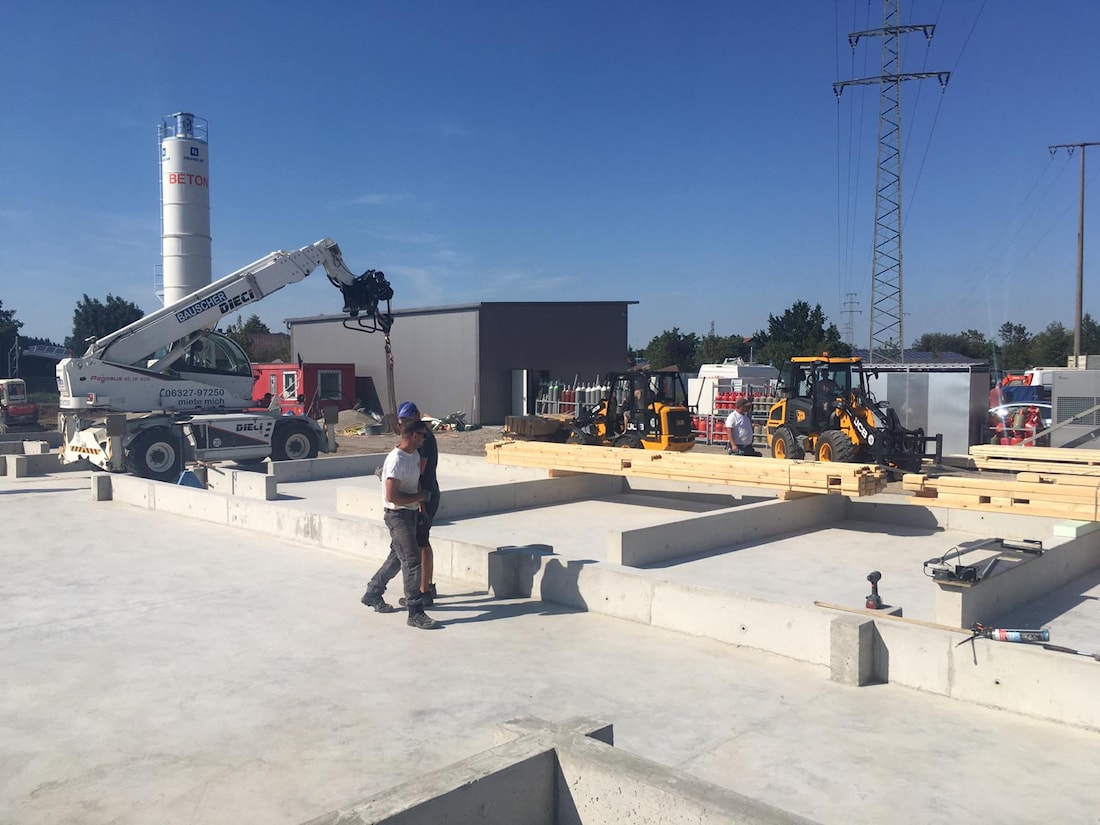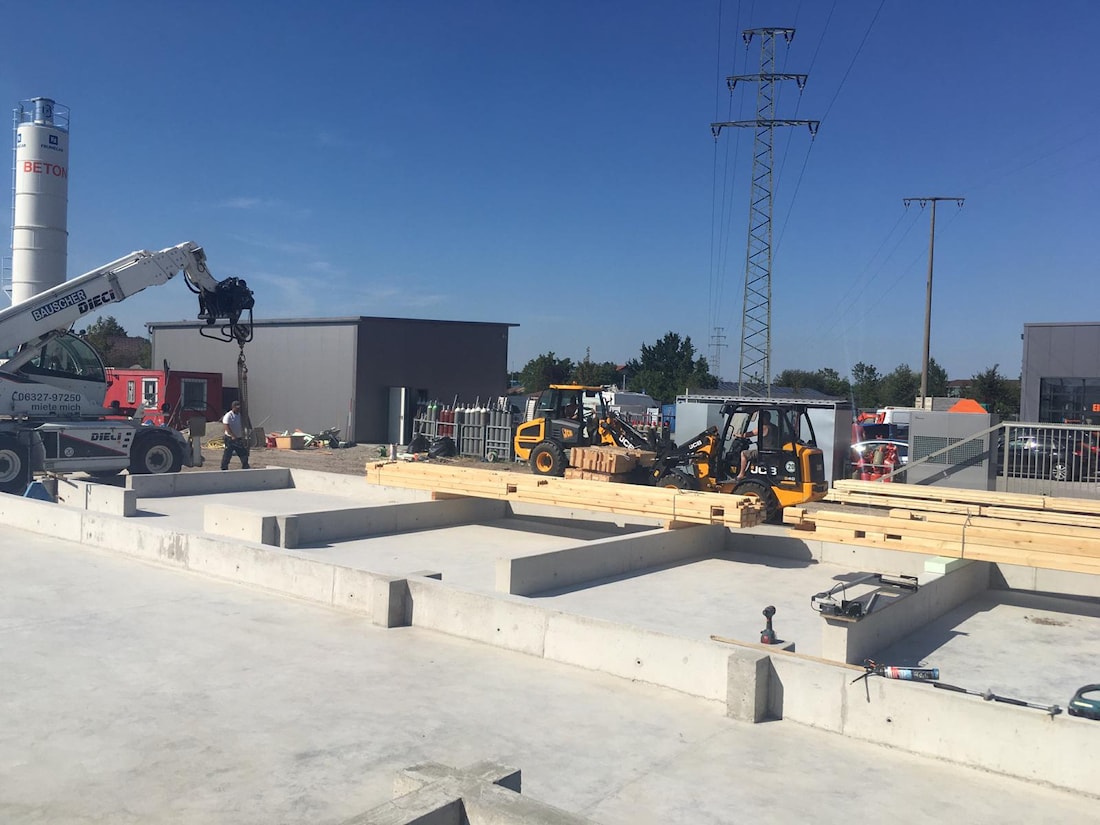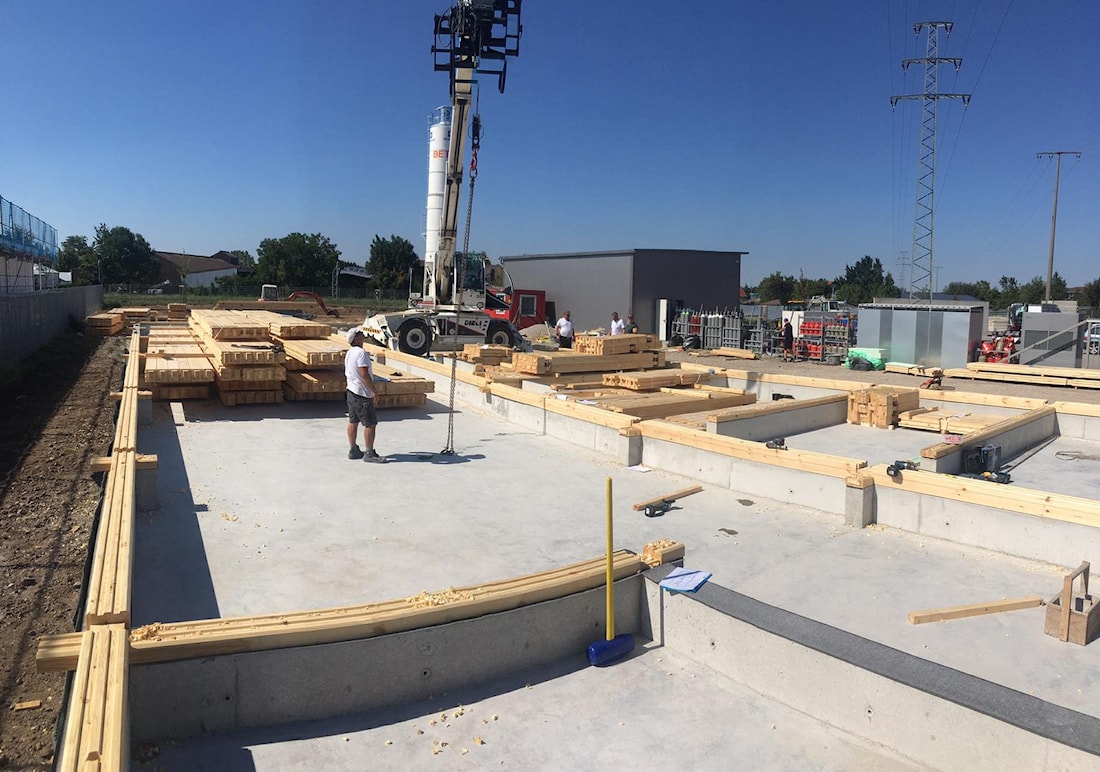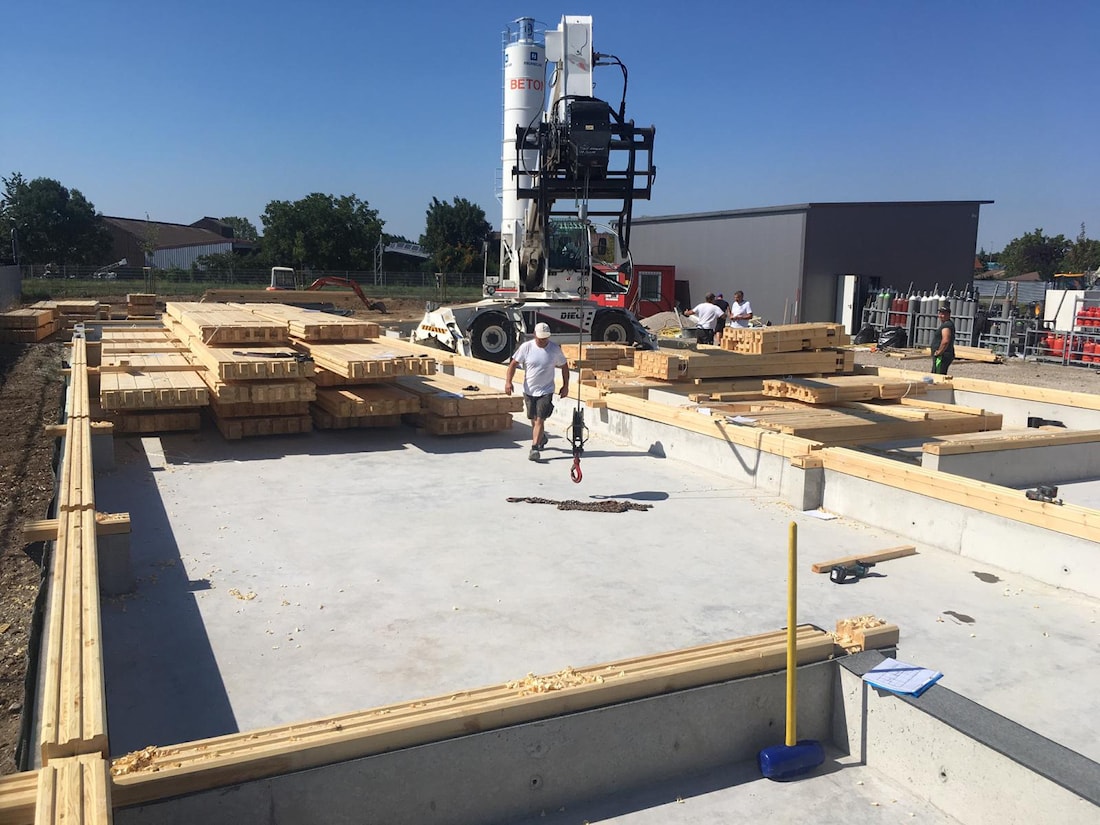 Why is it better to order a wooden house exactly from Archiline Wooden Houses?
- We offer production of a very good quality, we respect our customers, we appreciate our name.

- We will give you a tour around the buildings already finished and the ones under construction, you will be able to communicate not only with our engineers, designers, installers, but also with the customers.

- You can personally verify the quality of materials and works, get professional advice from our specialists, choose the best option for a house project and its characteristics: layout, elevation marks, wall thickness, type of material (timber, logs, glulam, etc.).

- You will receive reliable information from professional designers, engineers, builders, as a result you can choose the best project, suitable material for the walls, roof, floors, etc. for your future house.

- Our architects will work out in details the structure of the house, take in account your wishes in conjunction with the requirements of the reliability and strength of the building.

- We have a big experience in exporting, we know all characteristic aspects in preparing documents and custom formalities. We have a lot of business contacts with logistic companies, which allows us to deliver your house carefully, on time, and for reasonable cost.

- You don't have to risk and make 90-100% prepayment of the price for the order. The payment will be made partially.
Supervision installation of a wooden house in India:
We can help to install a house kit in a country of our client on a finished foundation, we can send 1 or 2 of our speciatists, who will control the process of installation. We need 2-4 local builders to help our specialists. Normally the installation of the walls and rafter system on a finished foundation takes 3-4 weeks.
How to order a wooden house to India?
First step – to choose wall material:
Glulam is number one for export to India: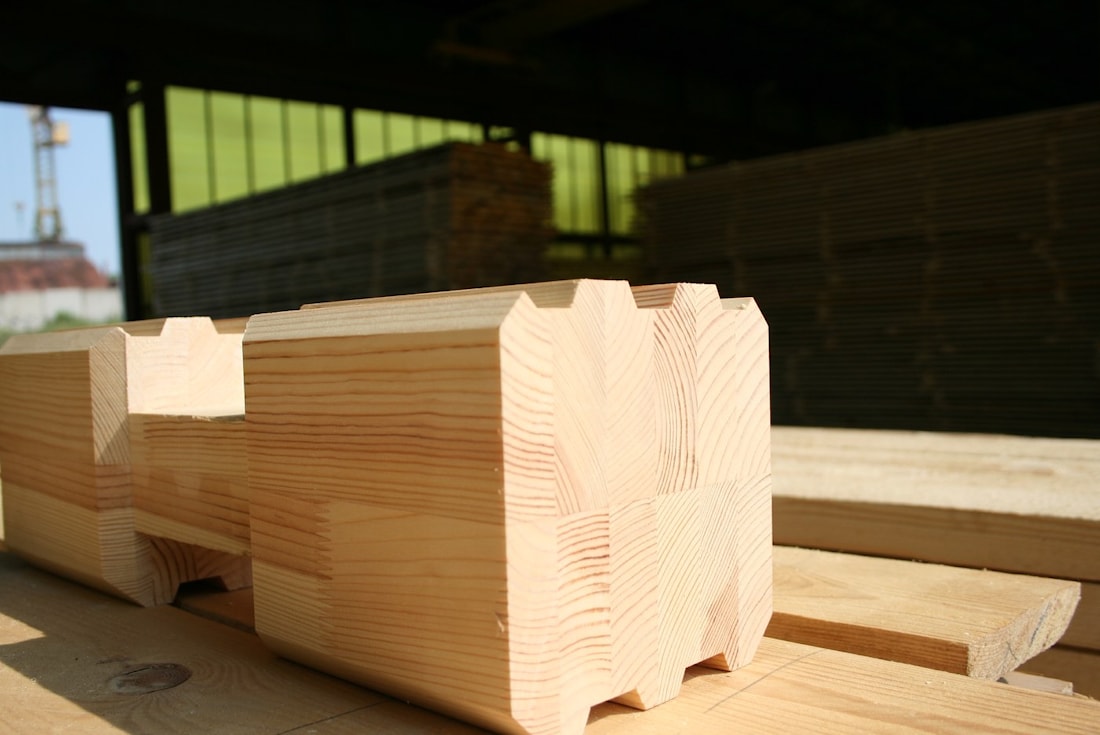 House of glulam "Danube" company ArchiLine, installed in India: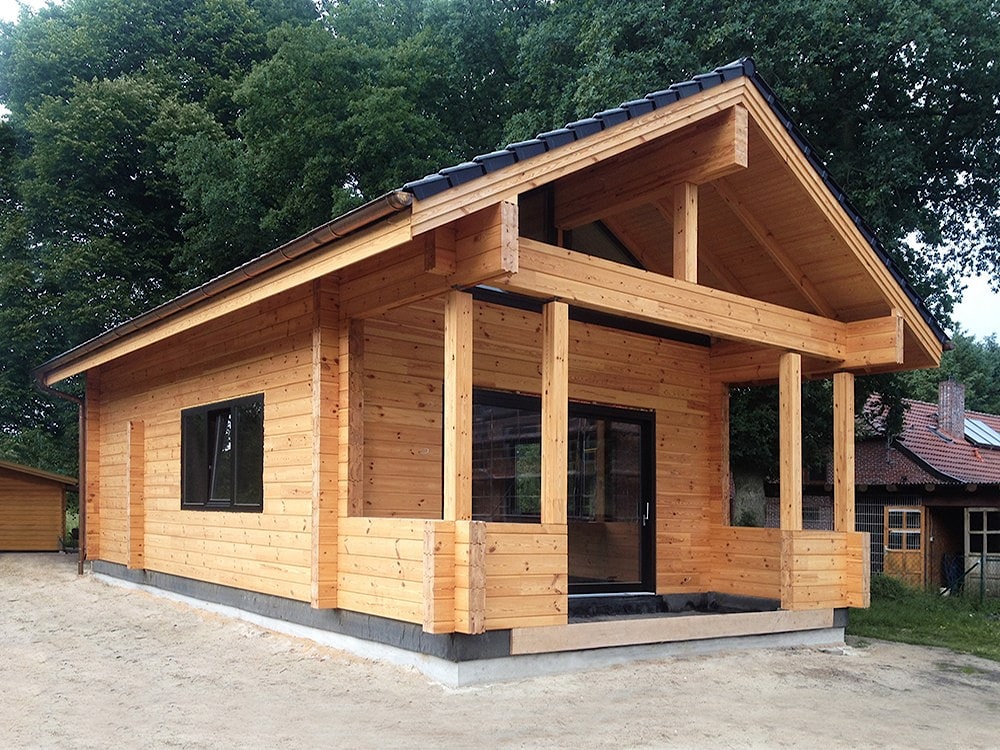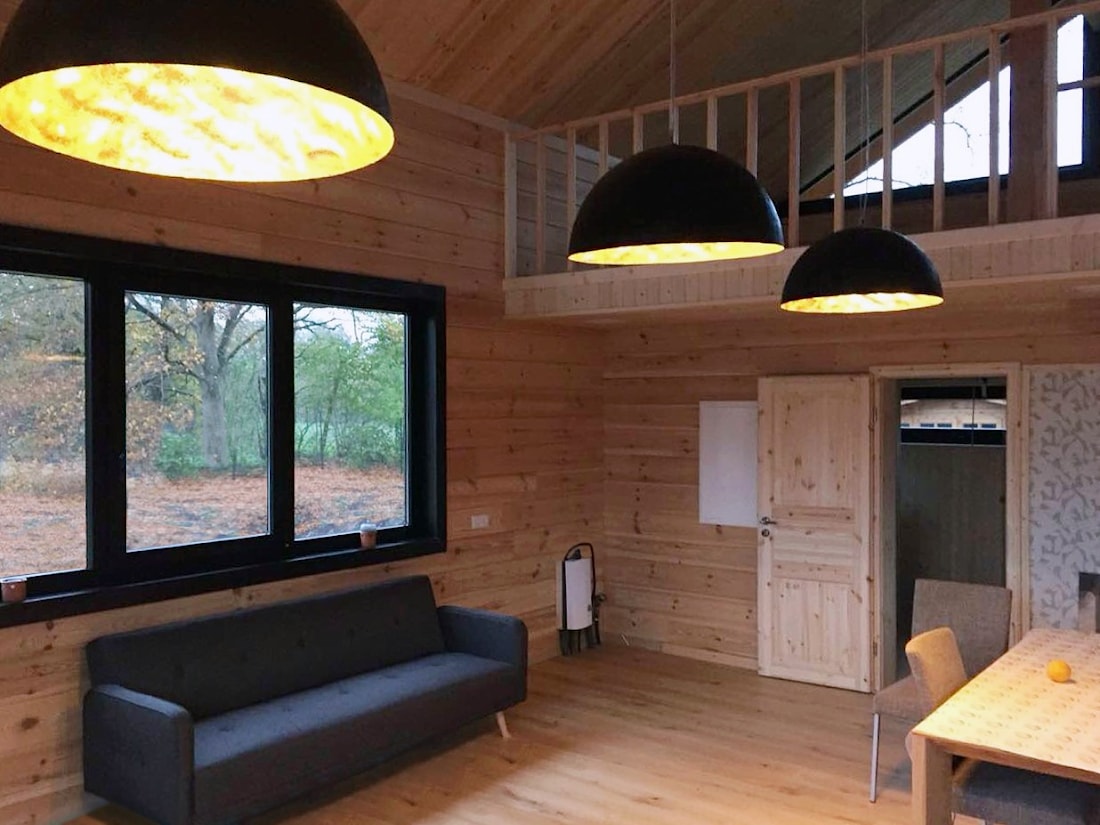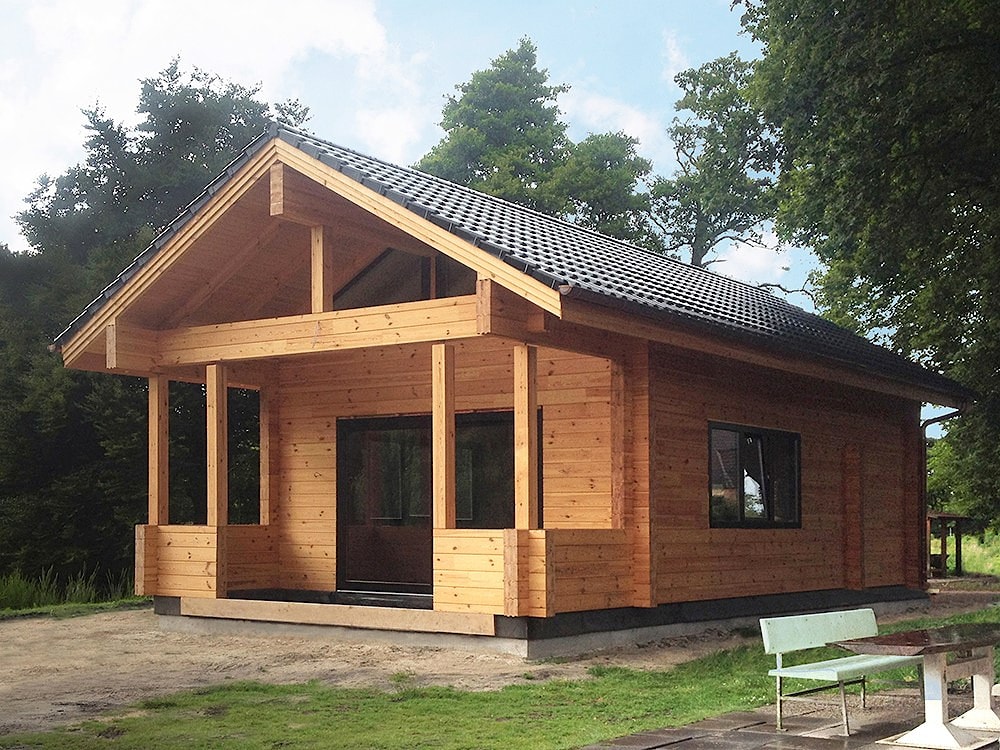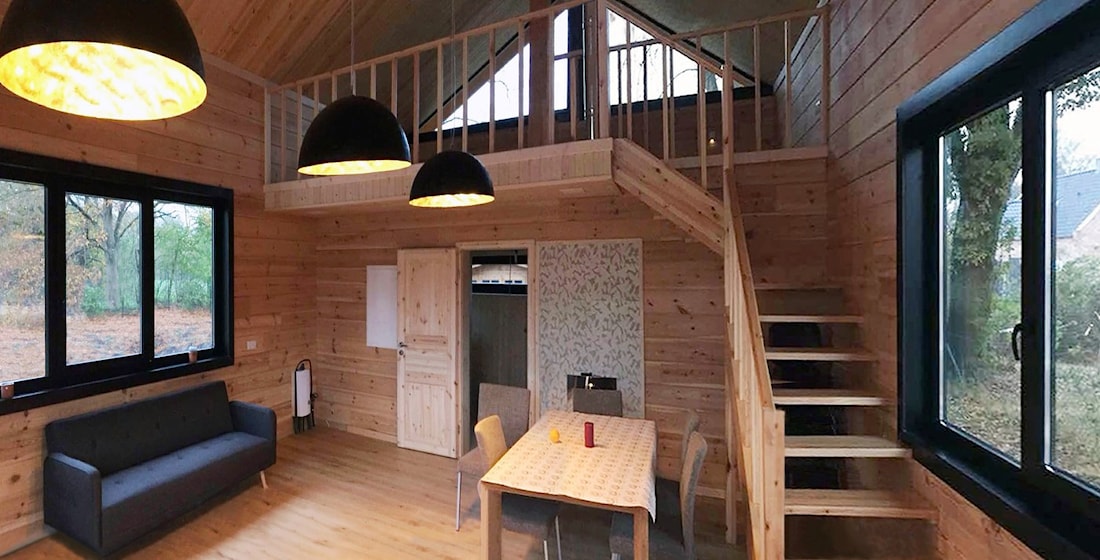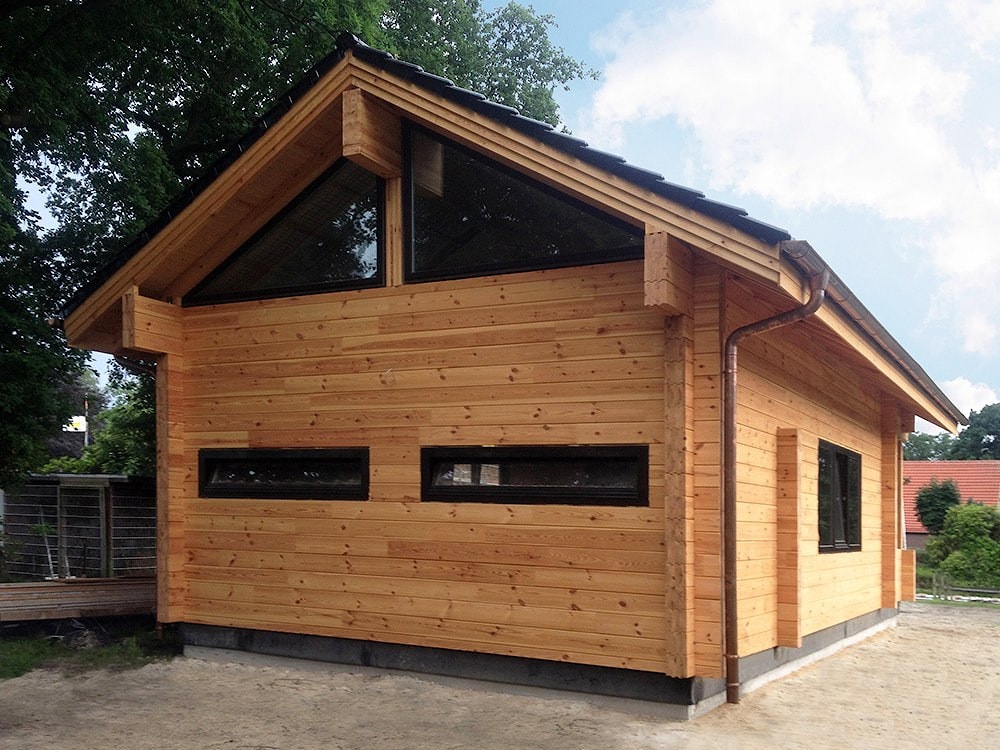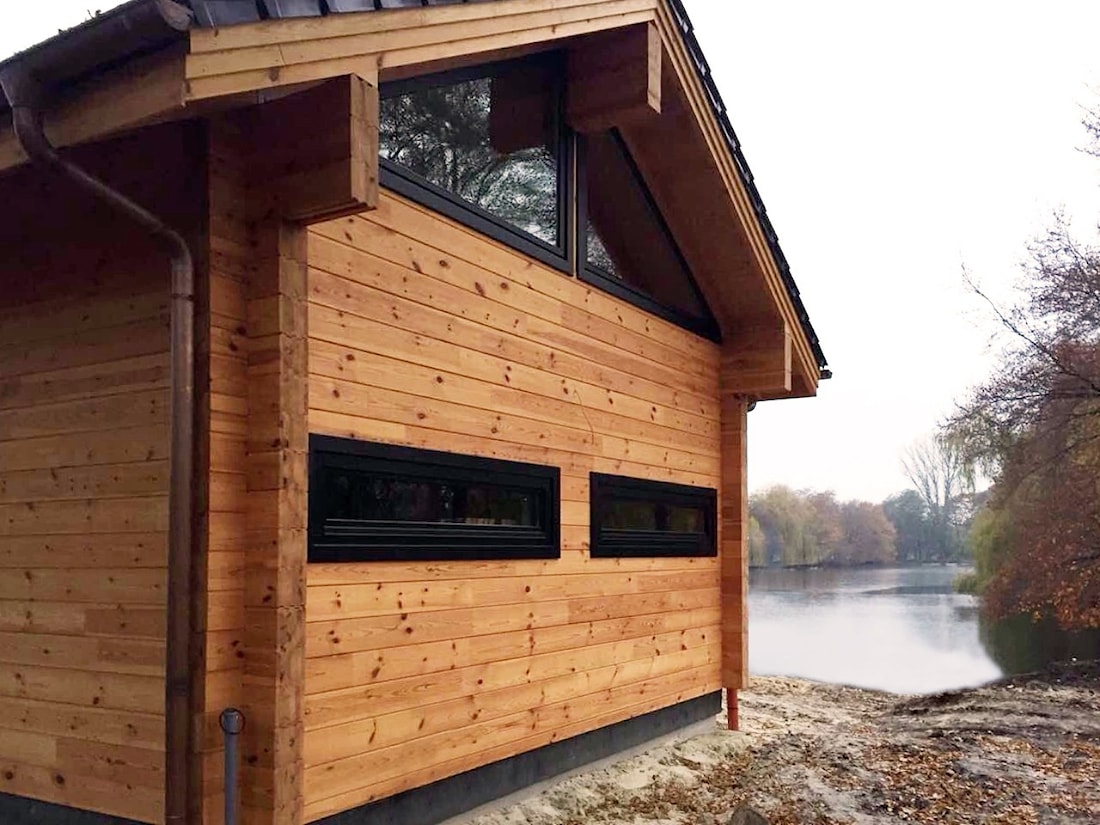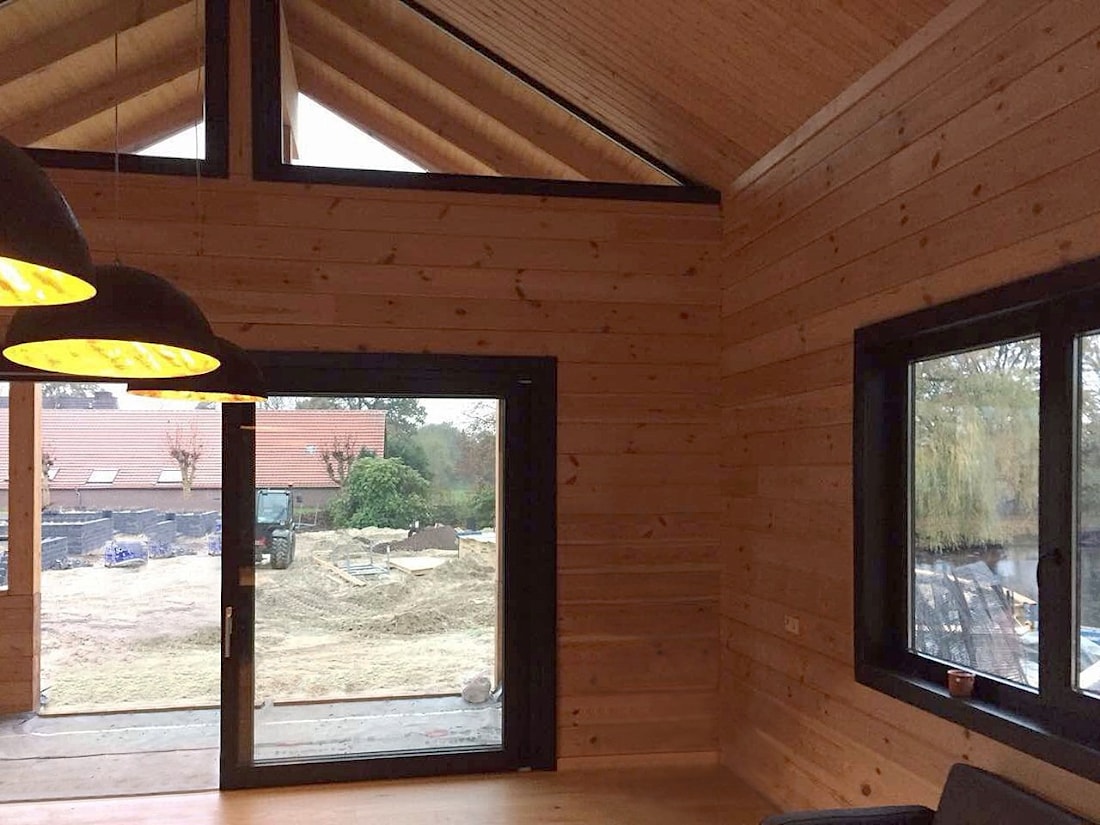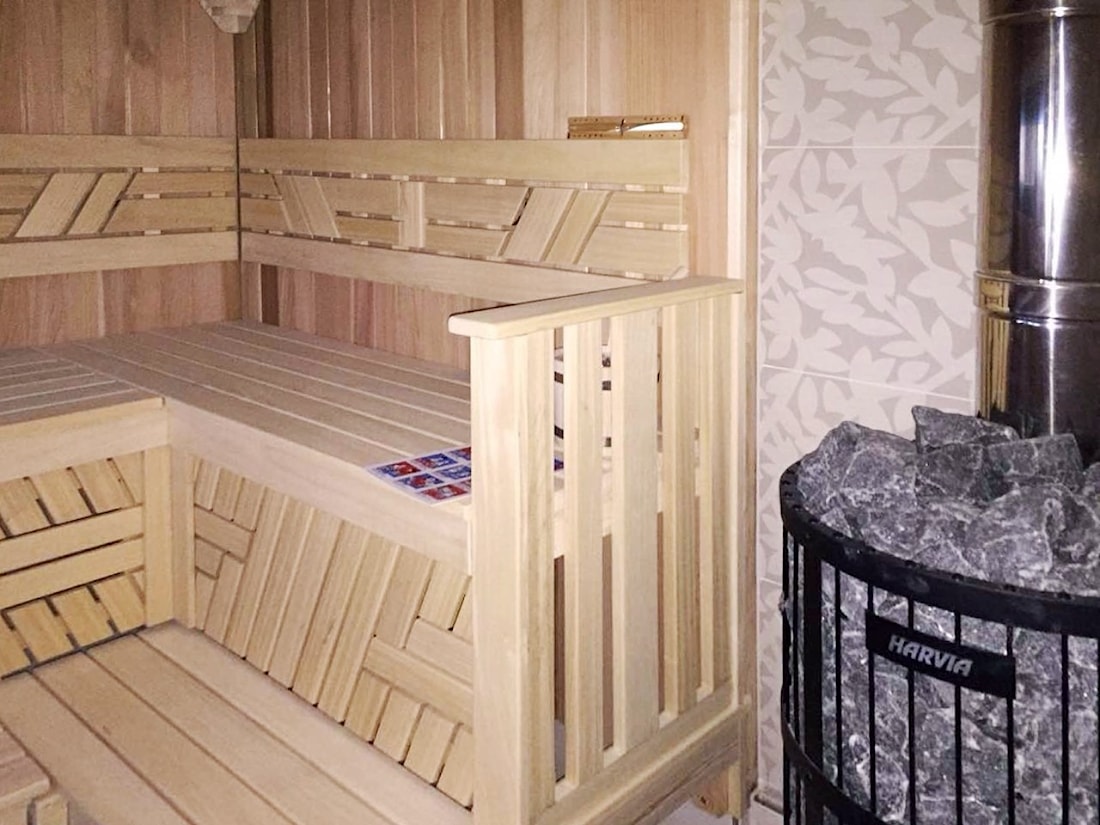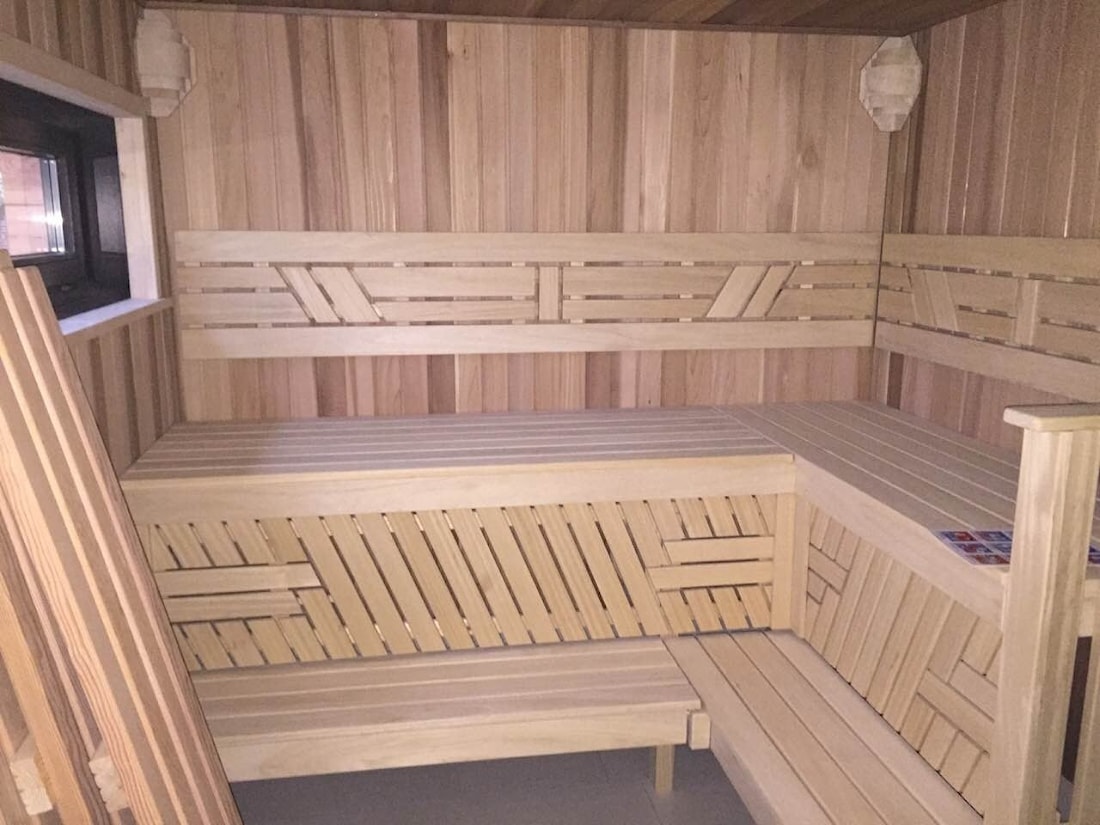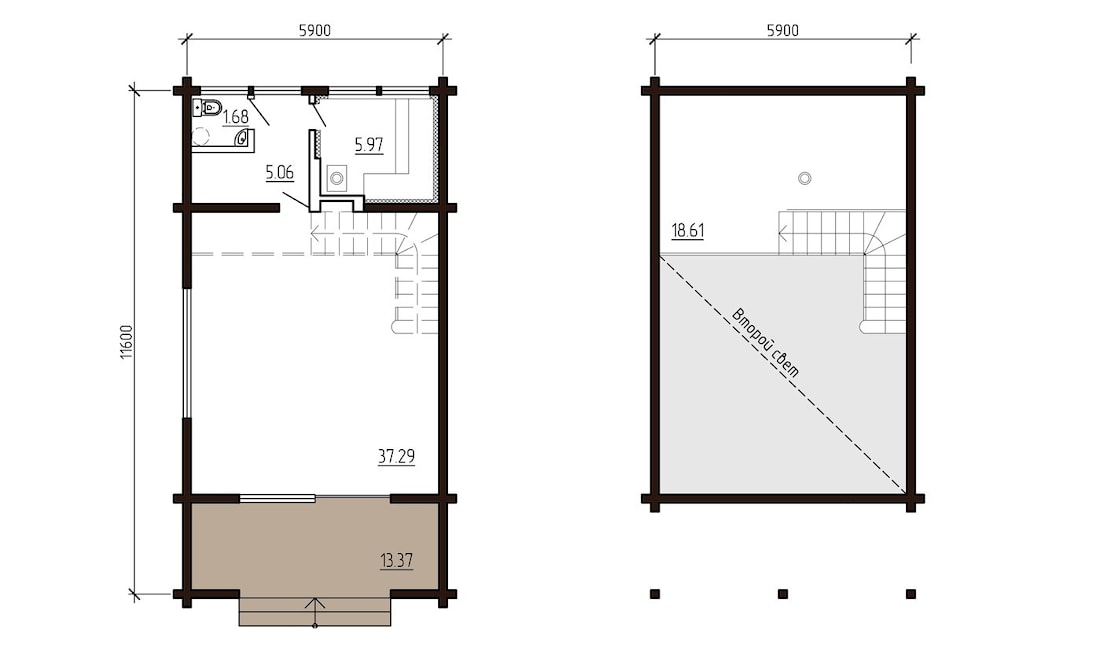 In second place – rounded log of technical drying:
House made of rounded logs of technical drying "Congress" company ArchiLine, installed in India: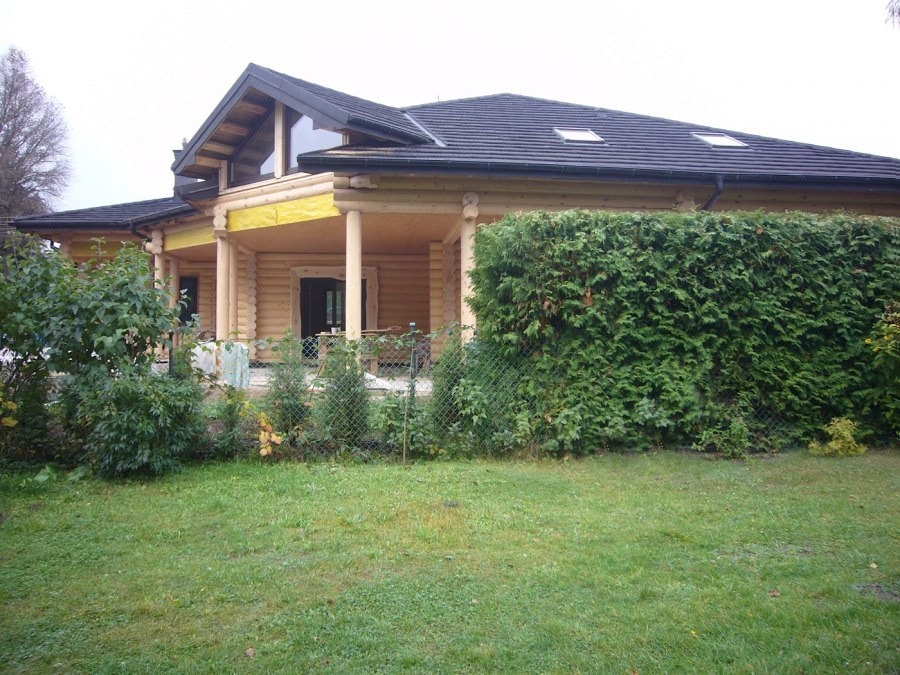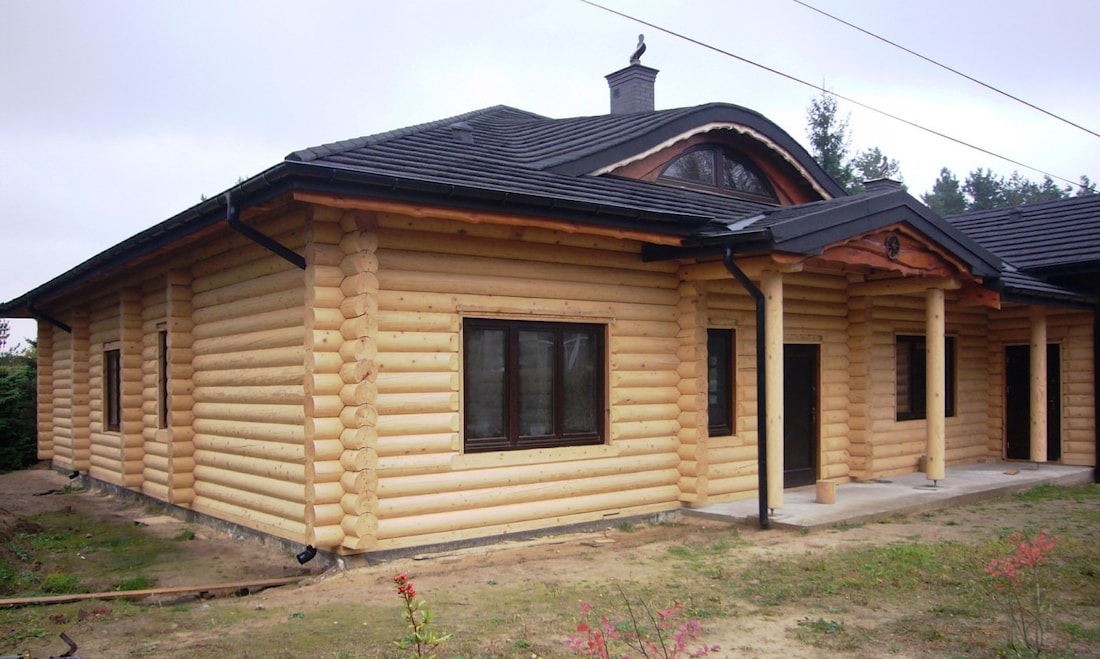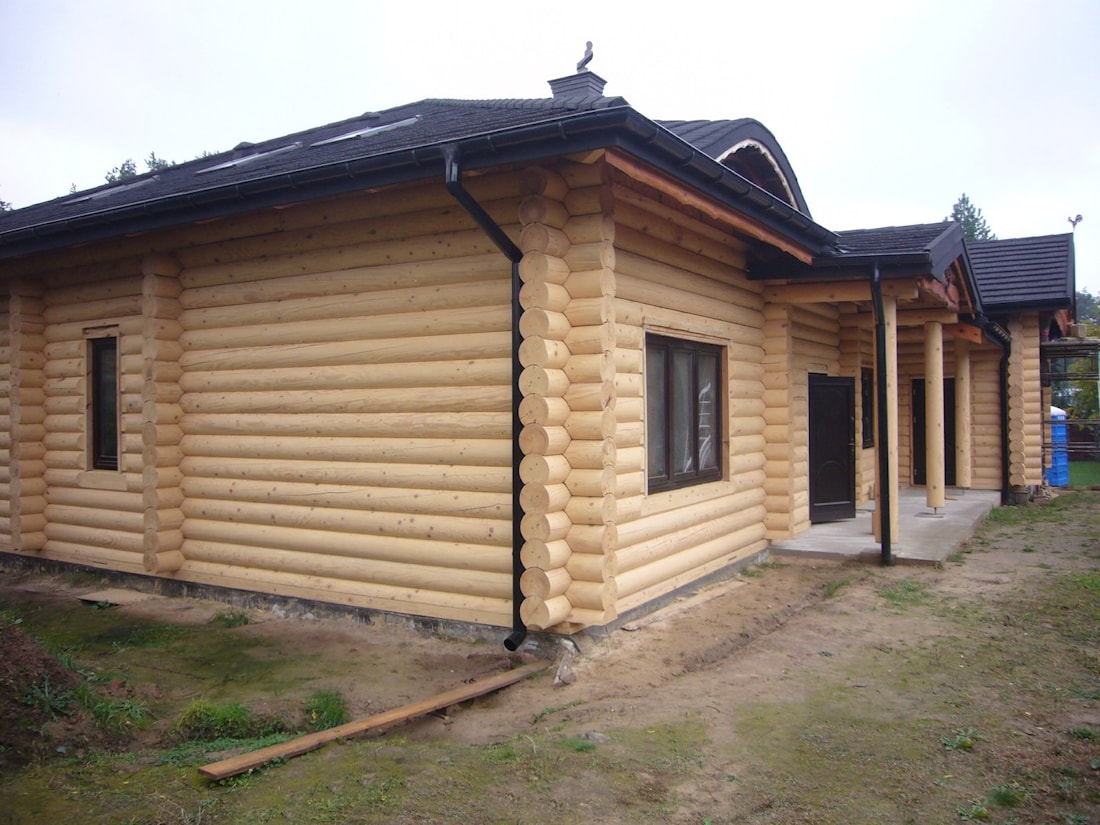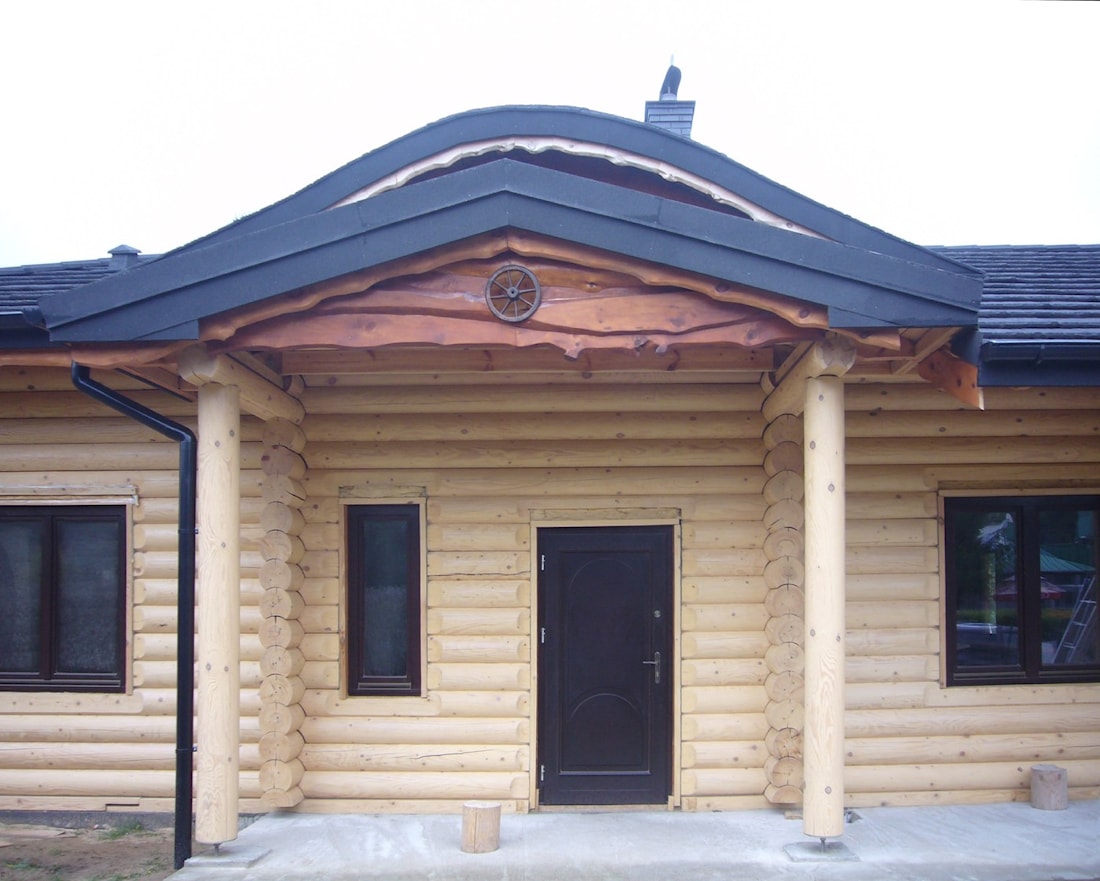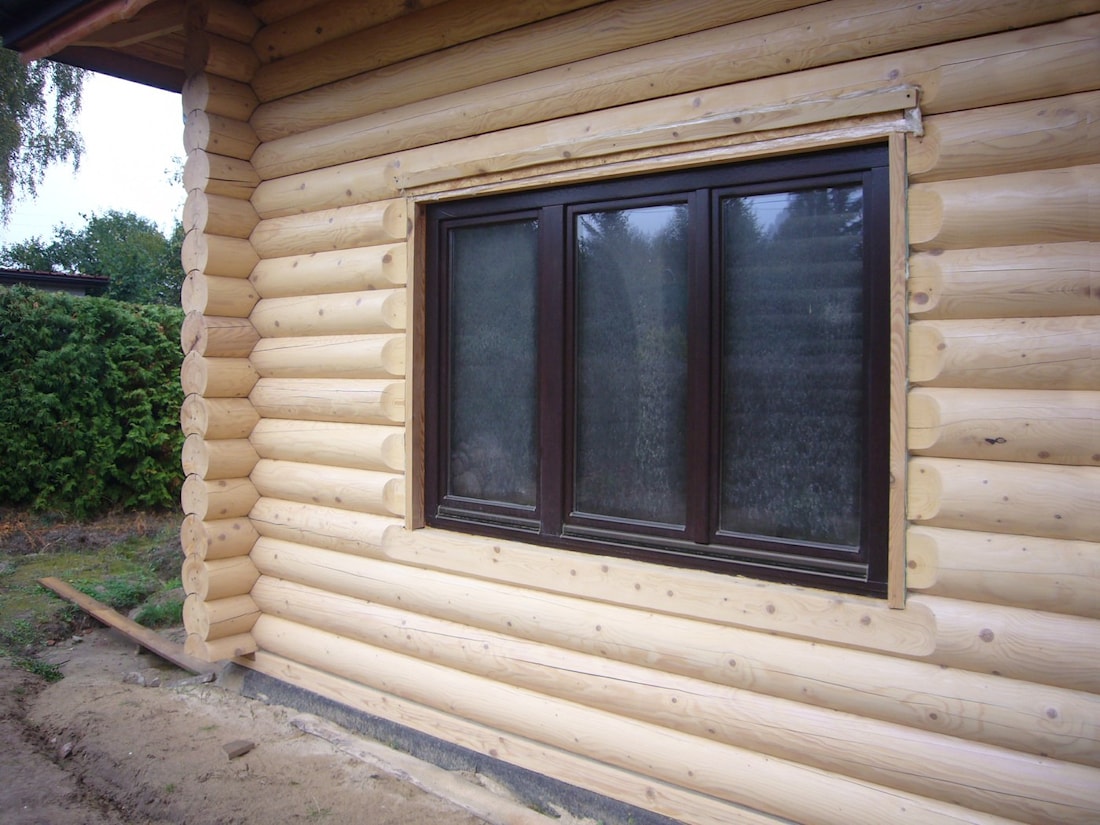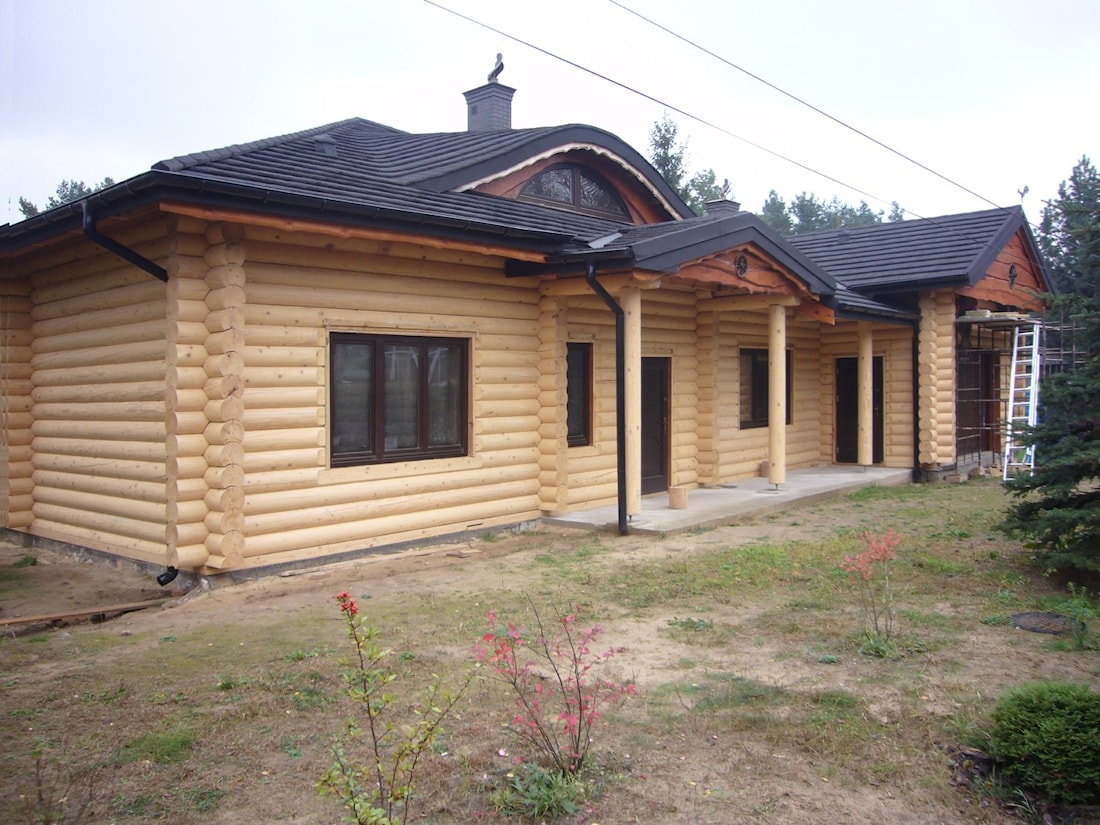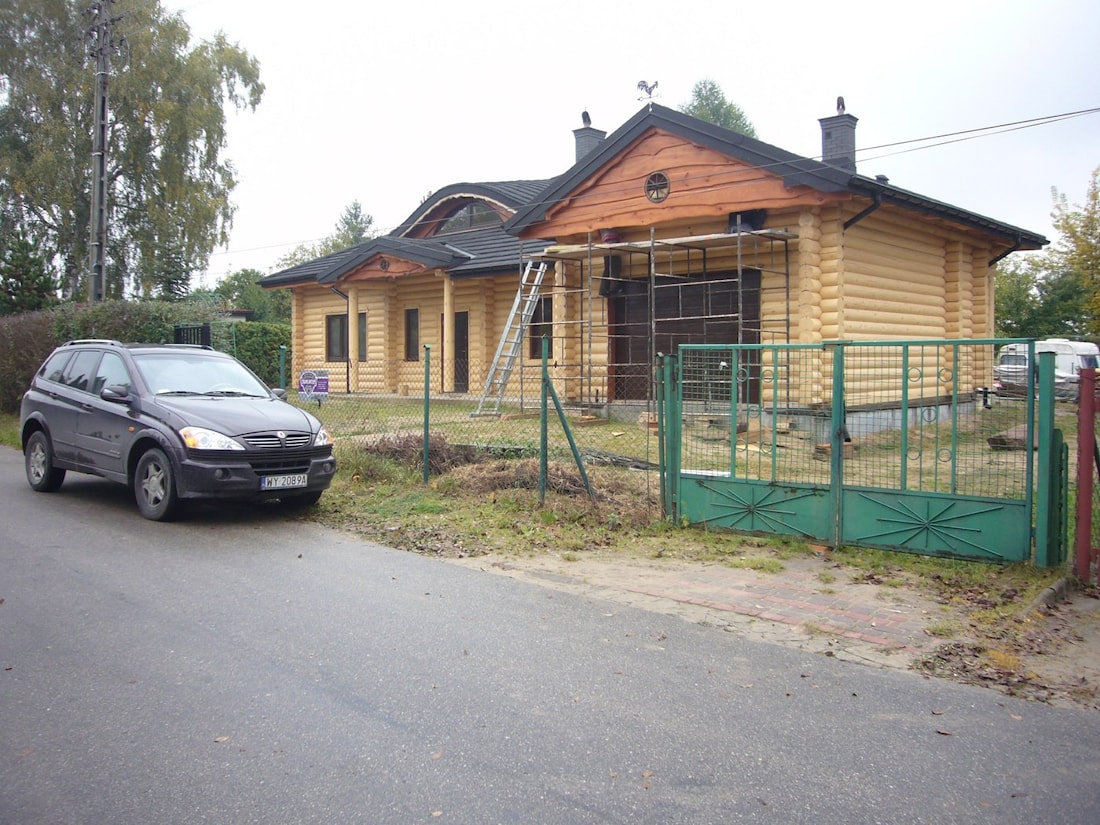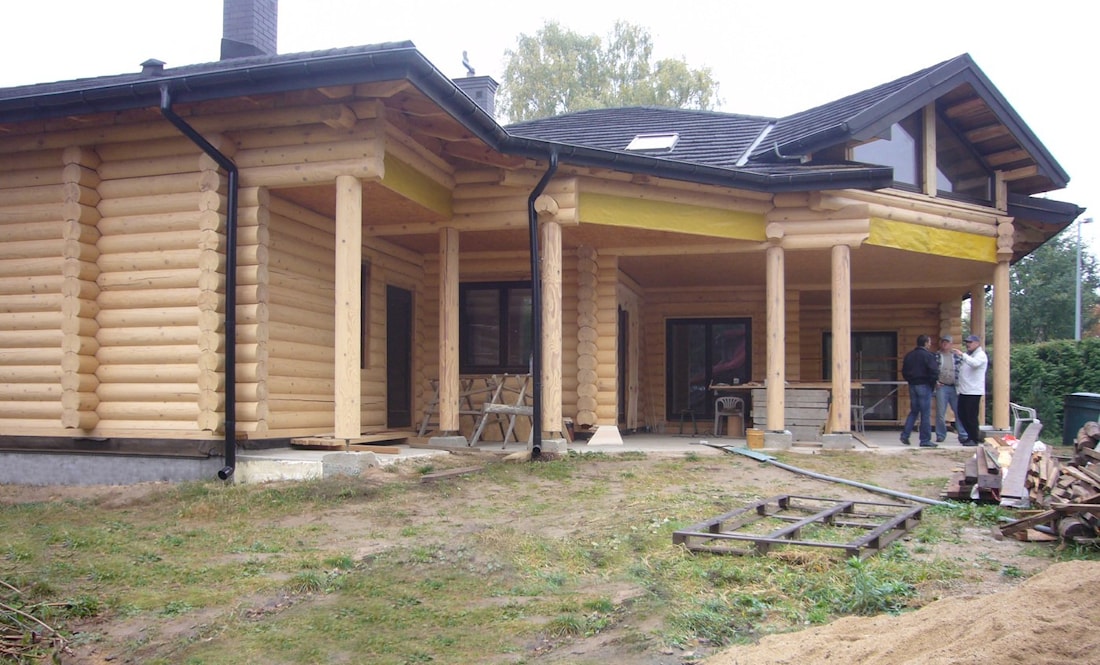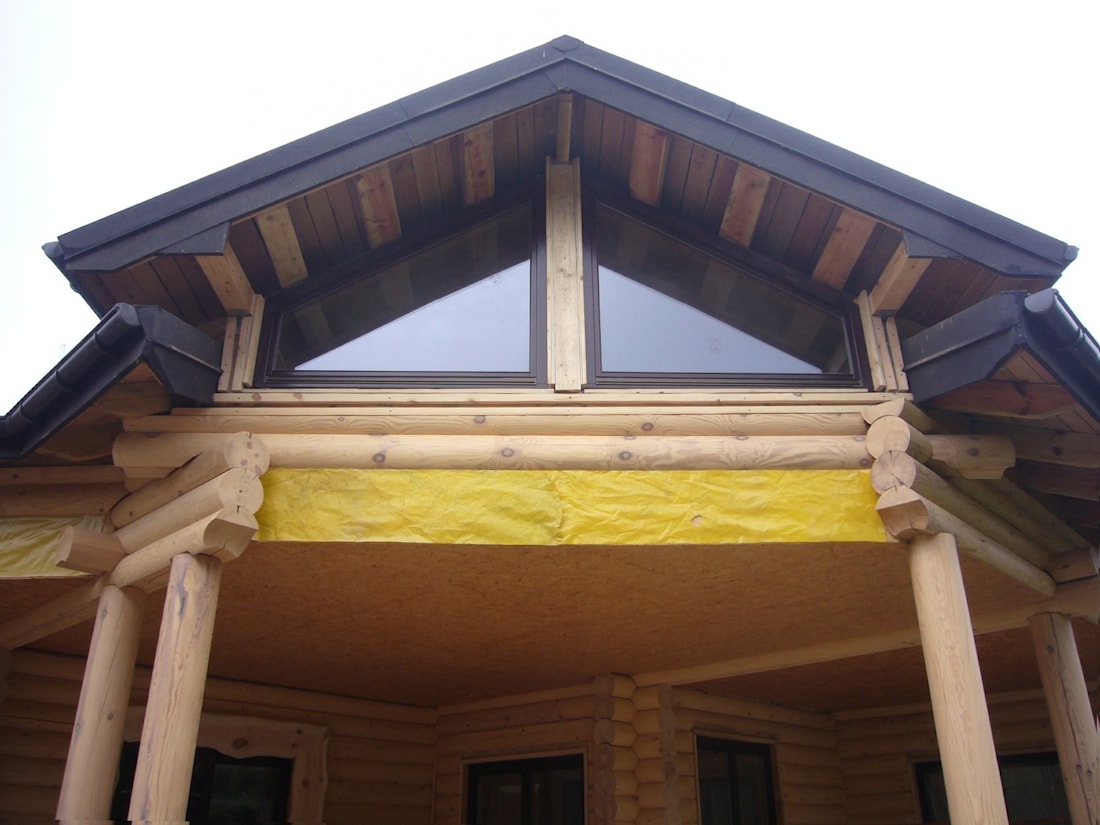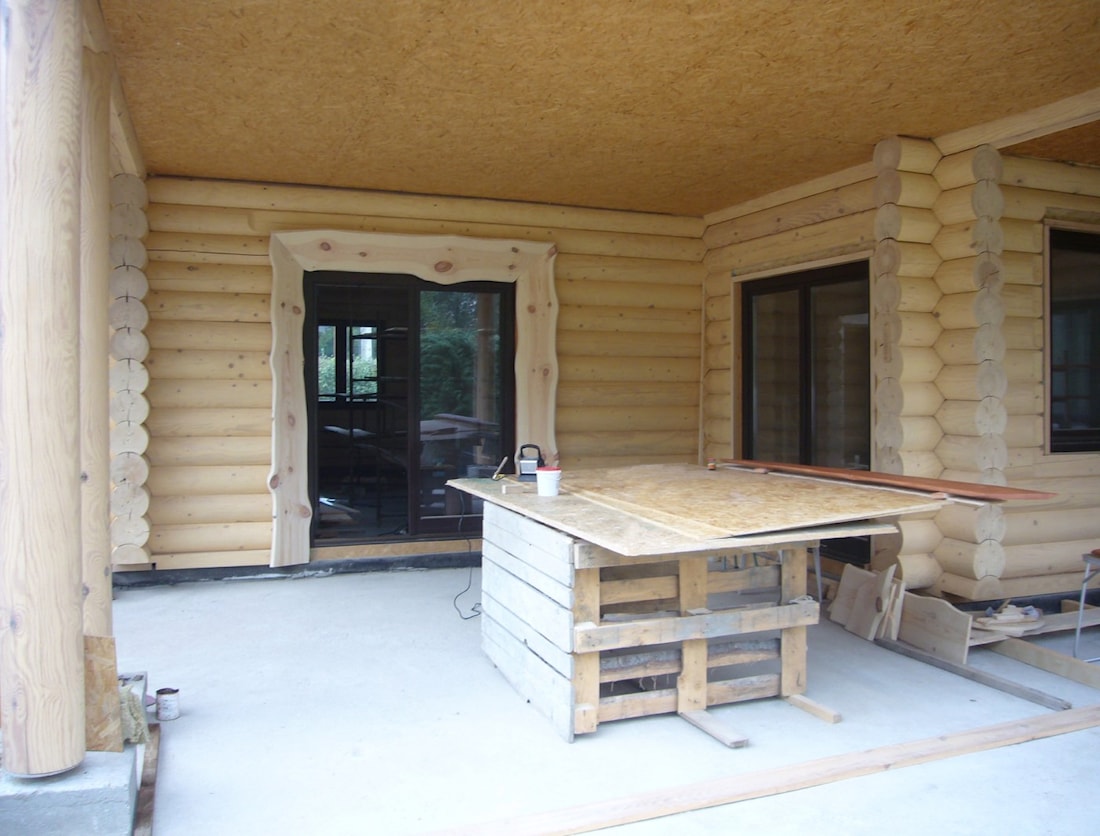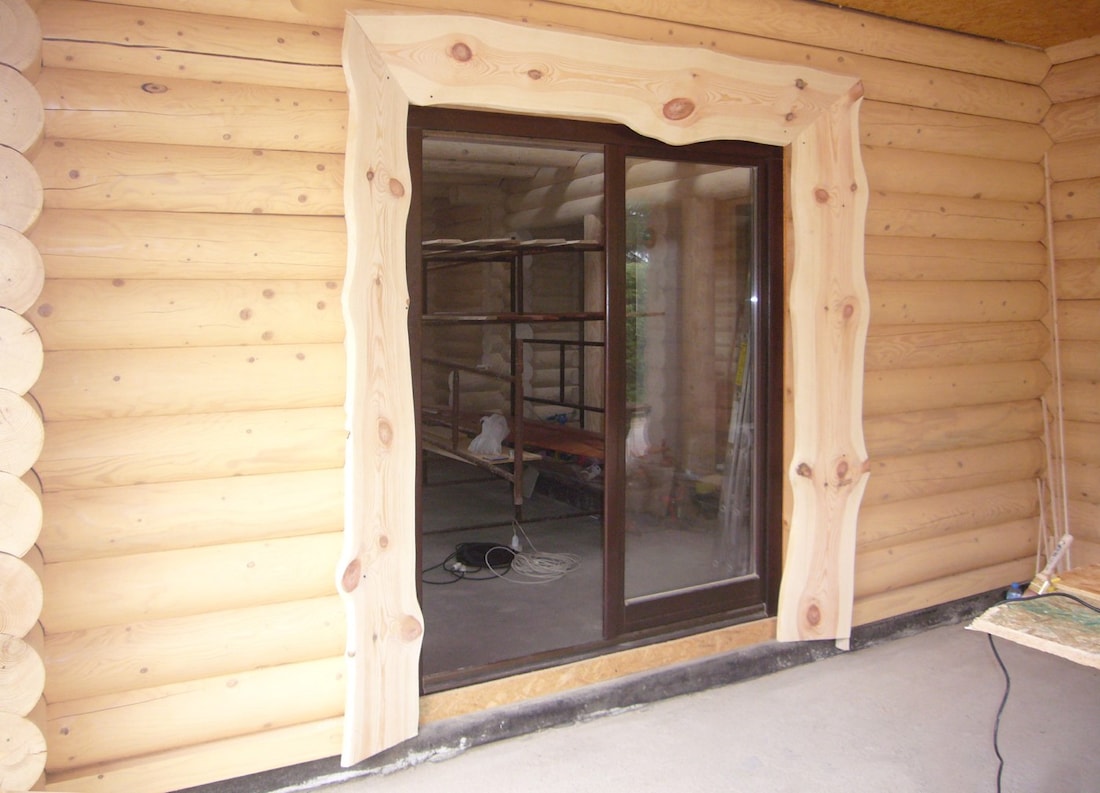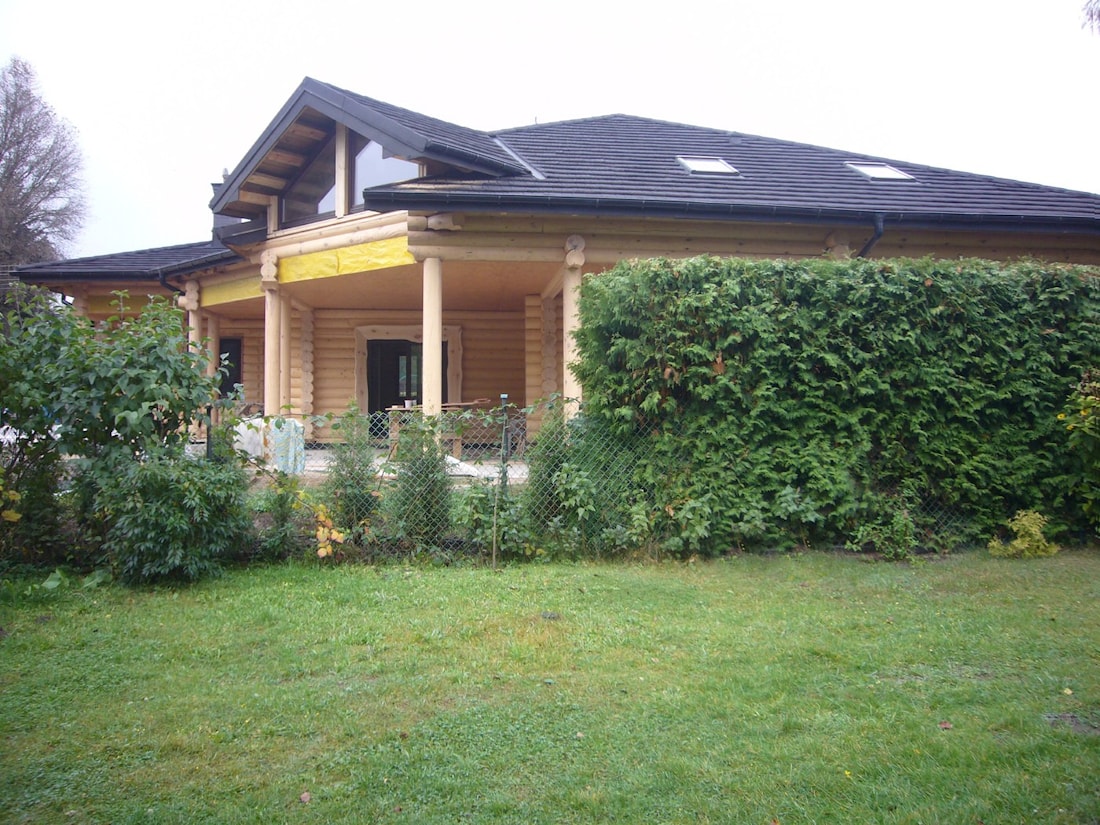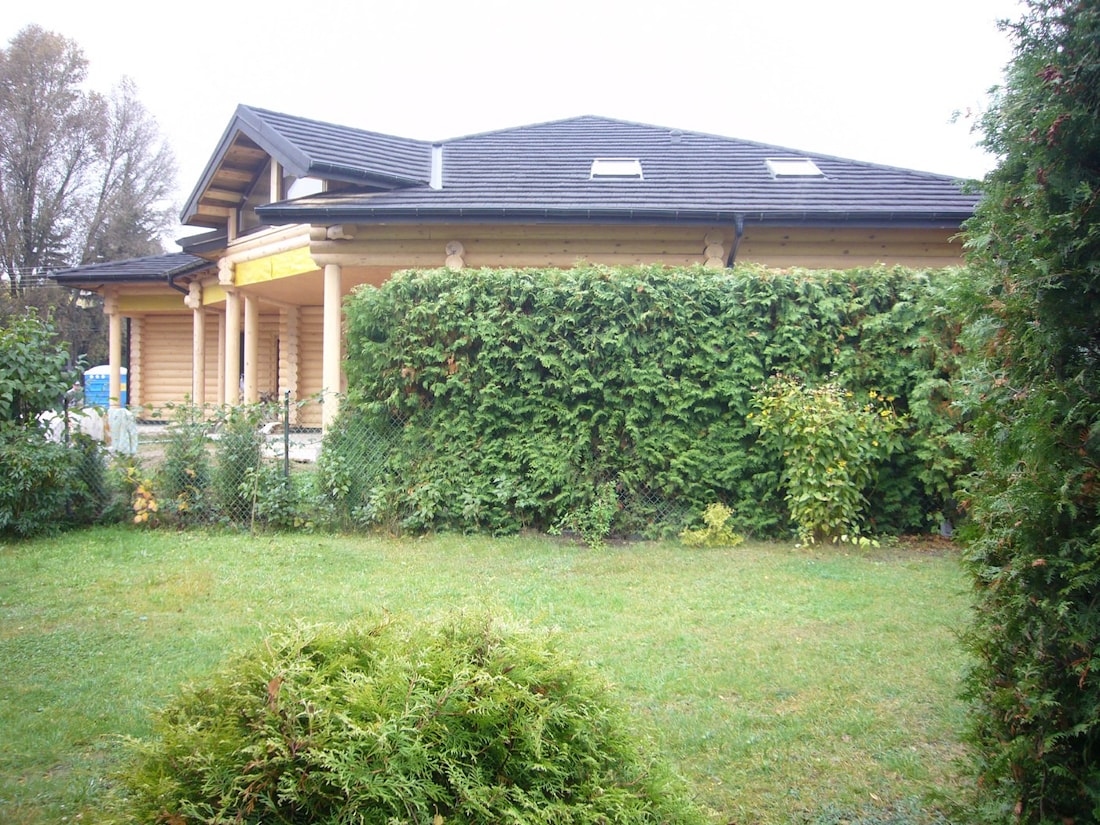 Second step – to choose what should be in the offer:
Normally the offer to India consists:
- Wooden walls;

- Spring-type fastening "Tedwood";

- Polyurethane sealant;

- Binding joists;

- Rafters;

- Batten.

All wooden elements undergo transport treatment with a high quality antiseptic.

In addition, wooden windows, supervision installation, staircase and other elements can be added to the offer.

The price of delivery can be calculated separately.
I would like to have a wooden house in India:
Very often customers from abroad ask to make an order with all work materials "like turn-key" (foundation, roofing elements, floor covering, electrical installation, water piping etc.). Pay attention please that economically and practically it is not a good idea to do it like this, for several reasons:

In every country, different customers have their own traditions, wishes. With ordering only wooden parts from us you will have a choice to buy other materials in a local construction shops, you can take into account all details and to buy all additional materials, according to your wishes, cost, quality, color and design.

If our offer corresponds to your hopes for design, cost and quality, we can supply a full house kit.
Step three – to choose the project you like:
Chosose the project of the house on our website, or send an individual project (floor plans with measurements, heights, external appearance) on our email – or . Or just contact us! You can find our contact information here.
Five most popular projects for export:
Step four – Our specialists will do necessary calculations with delivery price to the place of construction in India, we discuss with the customer delivery terms, payment terms, and we sign the contract
Step five - Delivery of a wooden house to India:
Normally we deliver a house kit by a truck directly to the customer's site.

We use the tracks with lifting capacity up to 20 tons or containers.

A small house or a saune fits in 1 track.

. If the volume of materials for your house kit does not allow it to be transferred by one unit of transport, then delivery will be done in some parts: first, the bottom of the house kit (so you can immediately start assembling the house kit), then its upper part.

Our specialists will do the necessary calculations and will say the quantity of tracks!

To the countries as America, Asia, Africa, Australia, Oceania, it is possible to send the goods by by the sea in 20 and 40-foot containers.

Having done this not difficult, with our help, path! You are the happy owner of an eco-friendly wooden house that will have a beneficial effect on your health and the health of your family members. A hoose where you will spend many happy days. A house that will breathe with you.
Unloading of containers with logs of technical drying in India: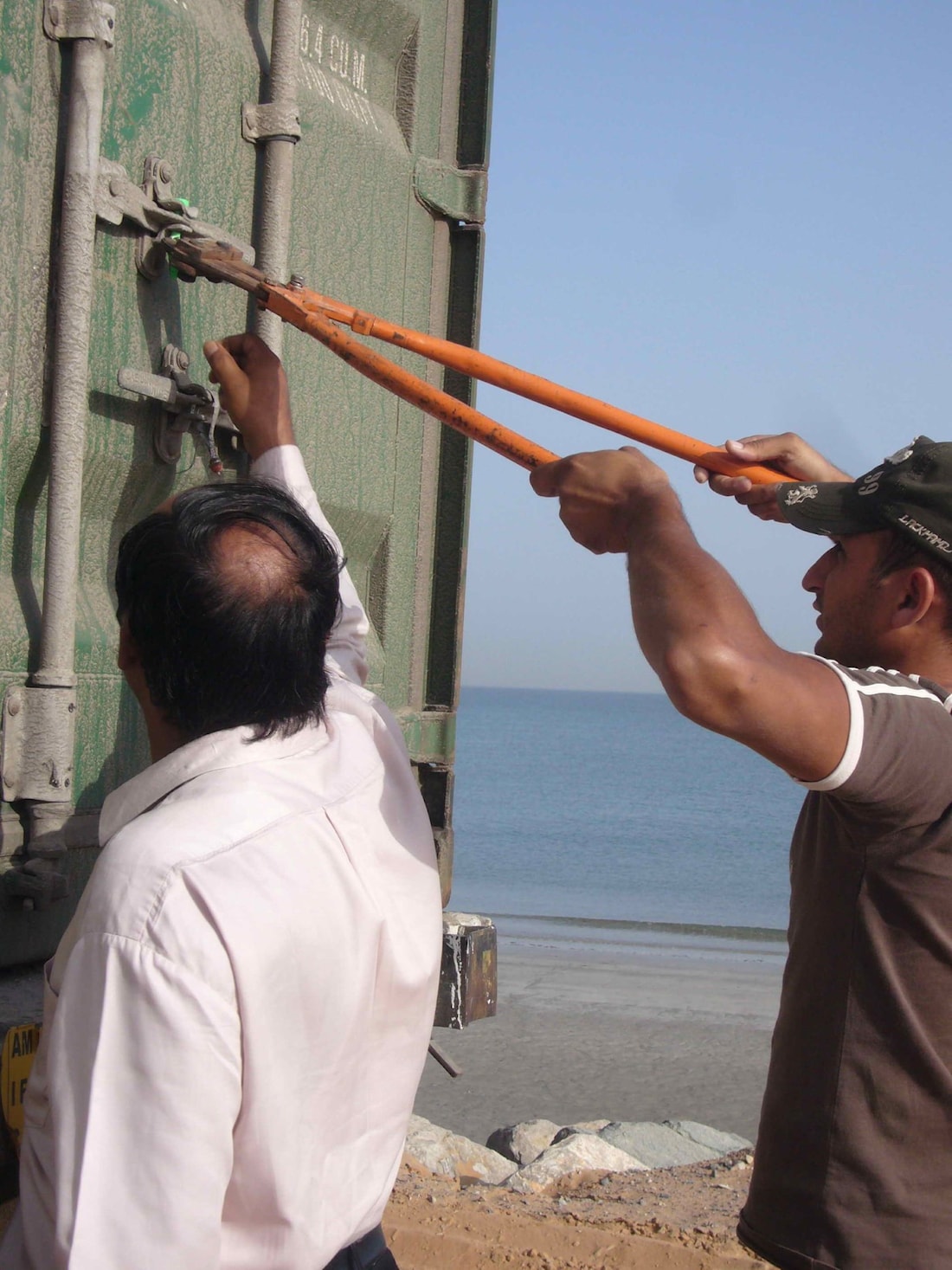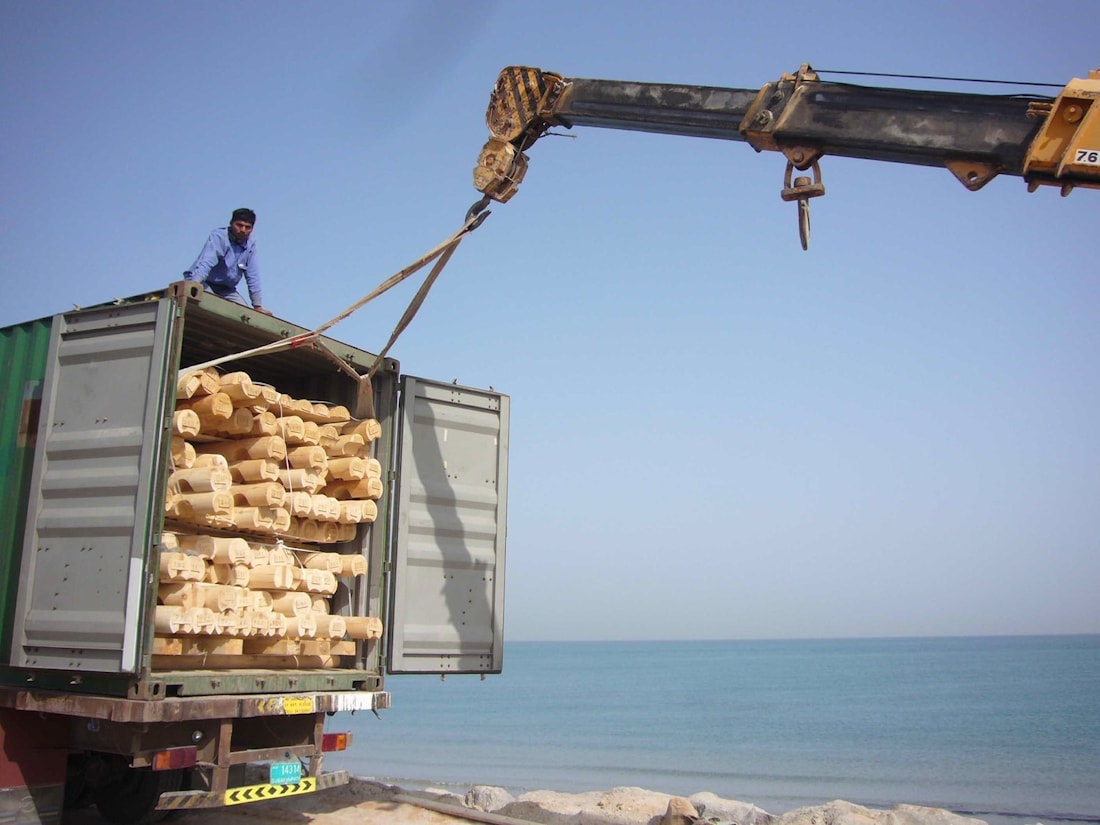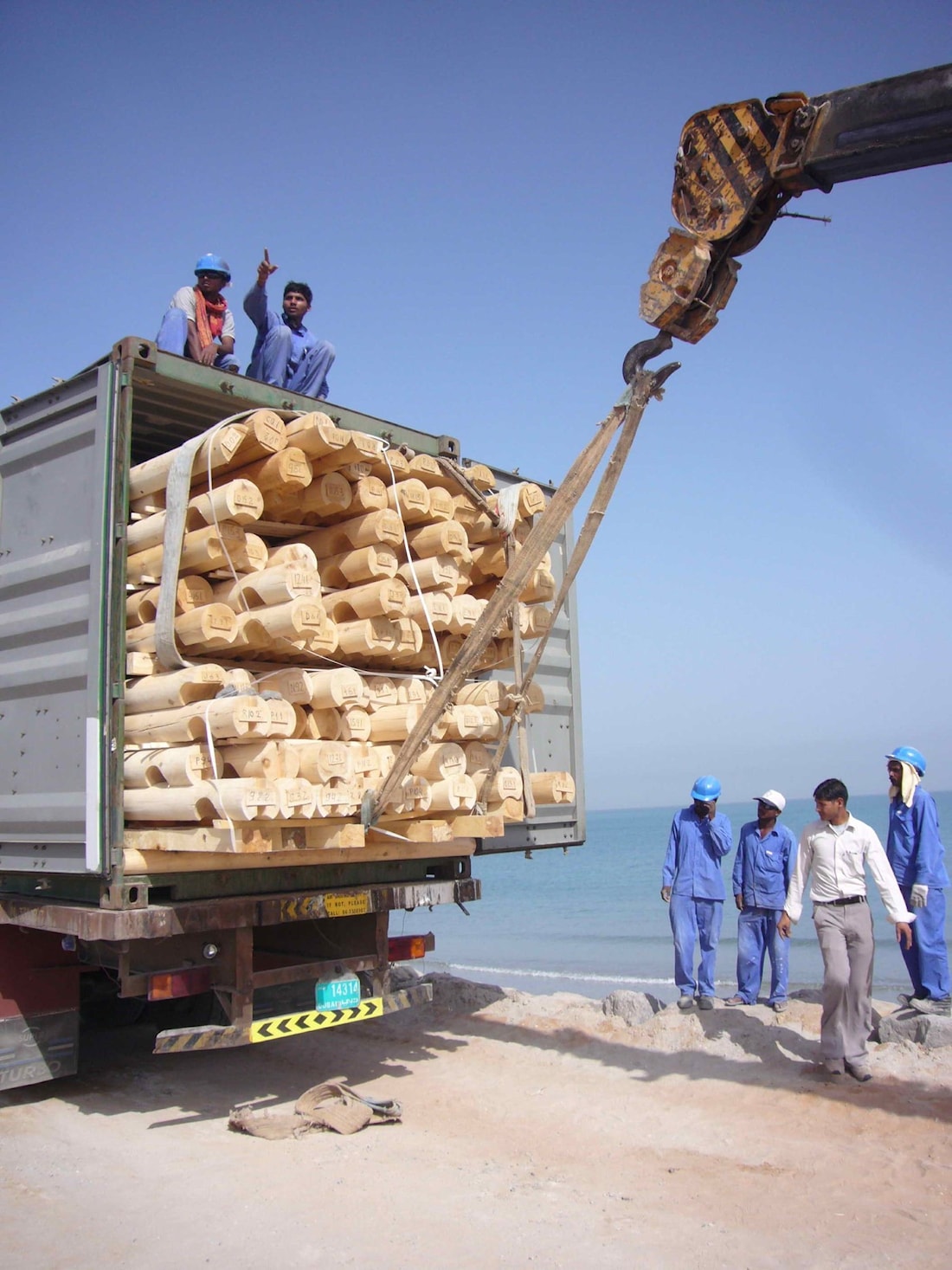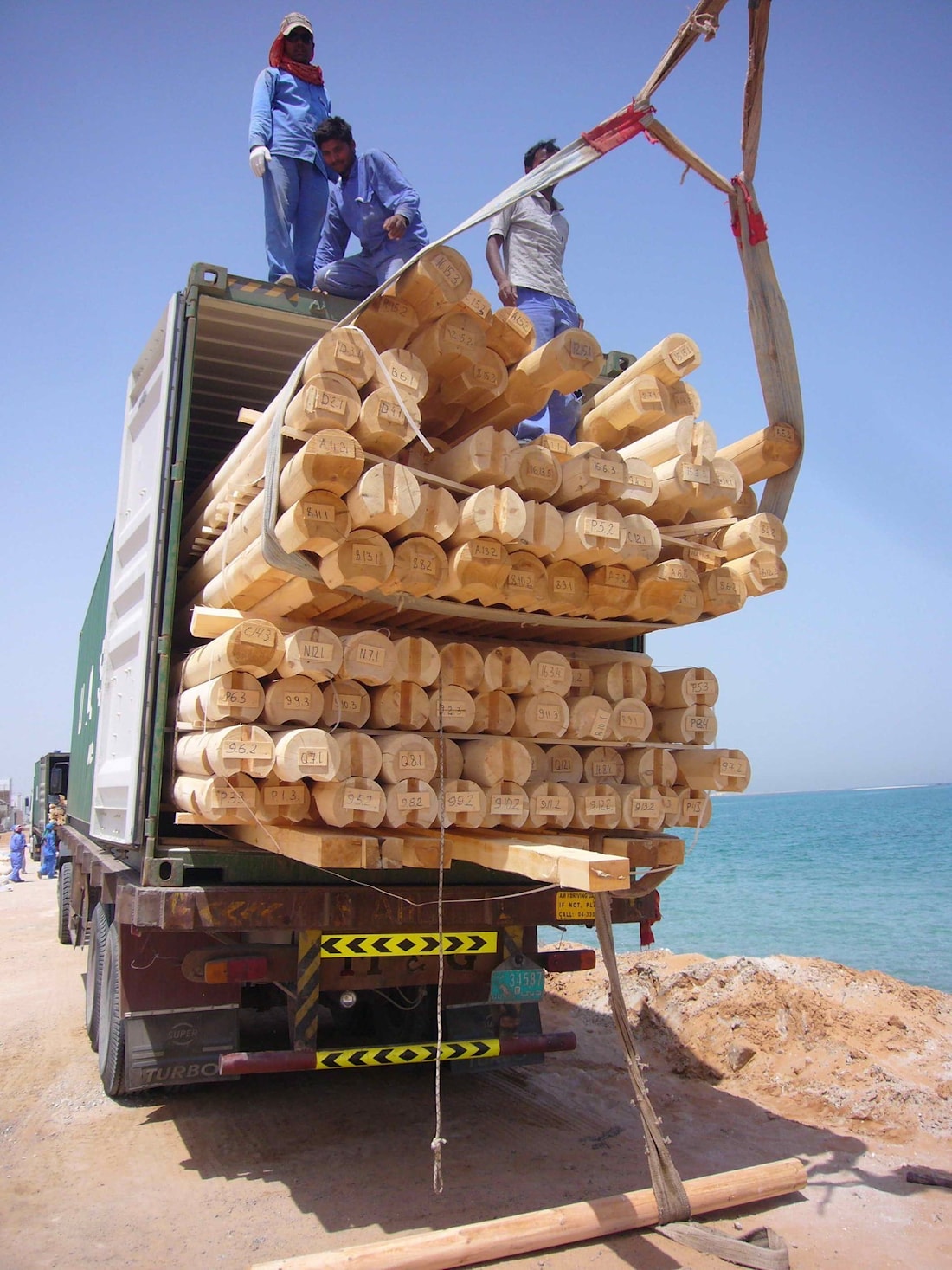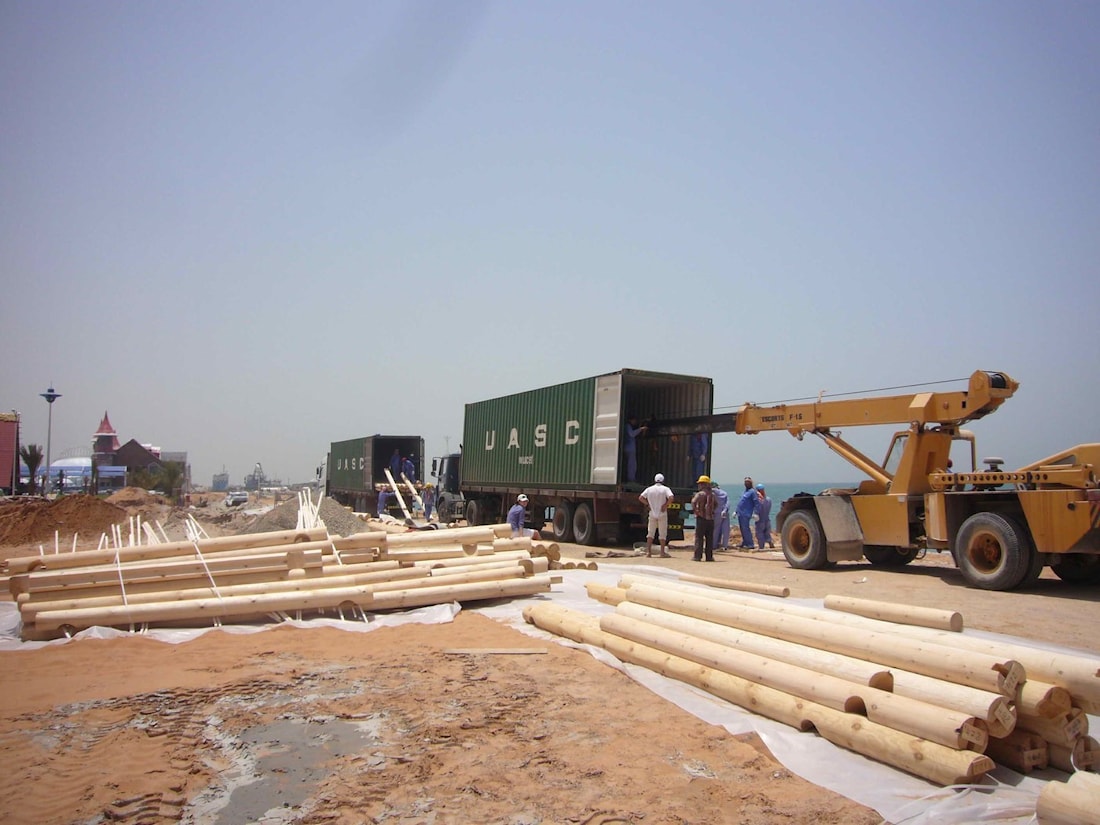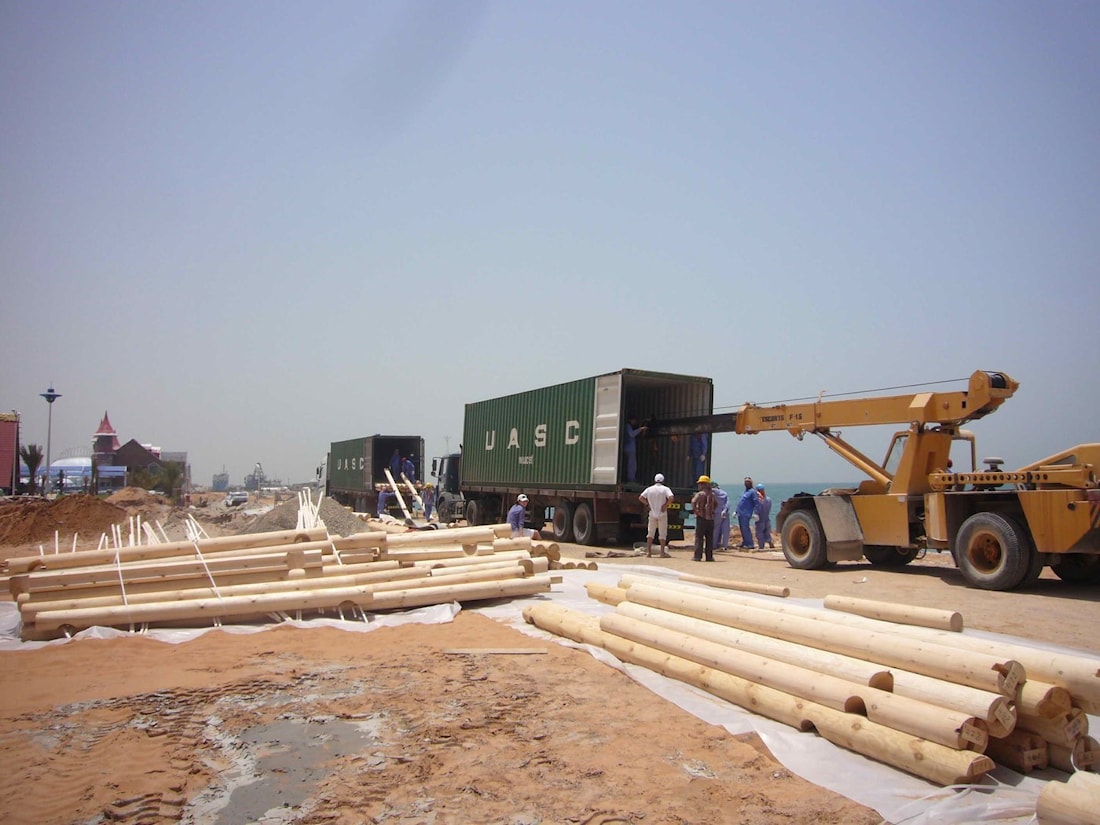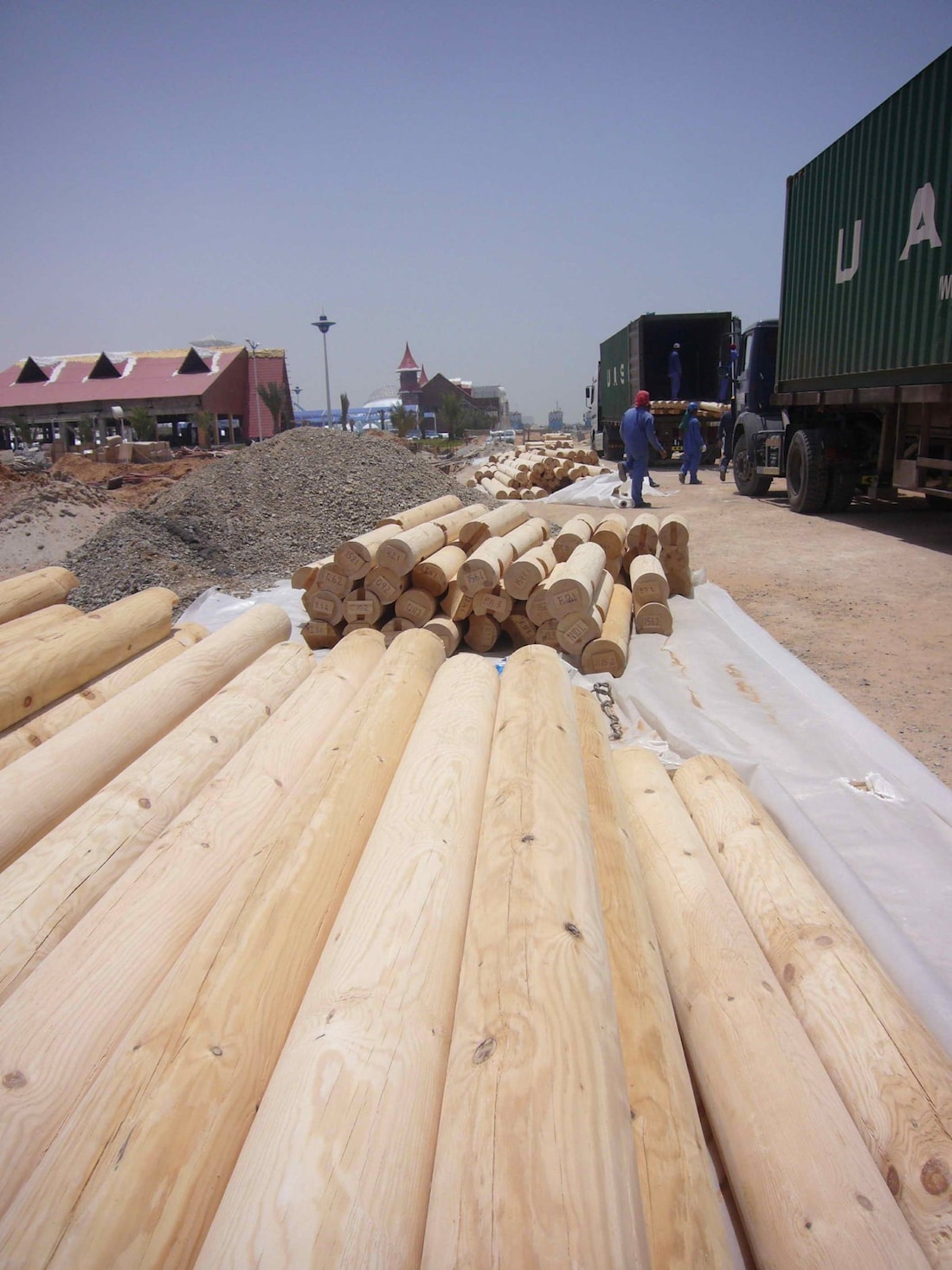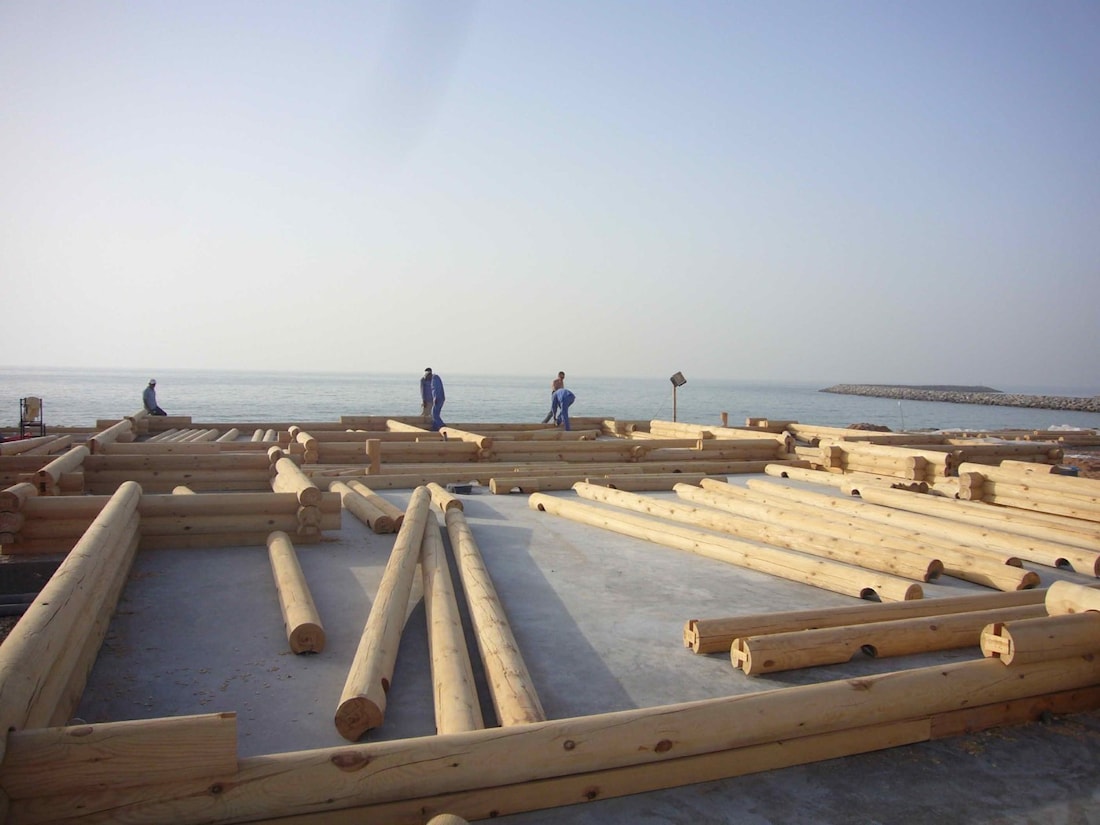 Characteristics of exported timber houses to India (prefabricated building structures:

Наименование Товара / Designation of goods

HS code, 9406002000

Ед.изм. / Unit of measurement

Количество / Quantity

Цена / Price, USD

Стоимость / Cost, USD

Glued laminated timber 160x150mm/Клееный брус профилированный 160х150мм m³ 37,48

Rafters 50х200mm, tech drying, planned / Стропила 50х200мм, тех сушка, строганые m³ 2,88

Lathing board 40x60mm, tech drying/Обрешетка 40х60мм, тех сушка m³ 2,09

Wooden nails m³ 0,40

TOTAL: (USD)

HS code, 9406002000

State of origin - Belarus

Producer of the goods - ACC АrchiLine Ltd.

Условия поставки / Condition of delivery: FCA Polotsk

Characteristics of materials for a wooden house:

Наименование Товара / Designation of goods

Ед.изм. / Unit of measurement

Количество / Quantity

Цена / Price,

USD Стоимость / Cost, USD

Glued laminated timber 160x150mm/Клееный брус профилированный 160х150мм Код ТН ВЭД 4418901000

Rafters 50х200mm, tech drying, planned / Стропила 50х200мм, тех сушка, строганые Код ТН ВЭД 4418600000

Lathing board 40x60mm, tech drying/Обрешетка 40х60мм, тех сушка Код ТН ВЭД 4418600000

Wooden nails/ Нагели Код ТН ВЭД 4421909800

State of origin - Belarus

Producer of the goods - ACC АrchiLine Ltd.

Условия поставки / Condition of delivery: FCA Polotsk
Wooden houses, assembled by the company Archiline Wooden Houses abroad:
Luck up a big video-review of a wooden house "White house":