We are used to the fact that only in summer you can fully relax. For this, someone goes to resorts to the seashore, and someone goes to suburban homes to live away from the bustle of the city. You can do the same in winter. And if in the first case you need the service of a tour operator, then in the second - a specially built winter house. In fact, this is the most ordinary residential building with the exception of one feature: an increased coefficient of thermal insulation. Plus, the winter house is equipped with a modern heating system that provides economical in terms of energy consumption for its heating.
The winter house is usually wooden. It is erected either from a rounded log, or from a glued beam, or from a conventional profiled beam made from a solid log. Each of these building materials has its own operational features in terms of resistance to deformation changes, freezing, thermal conductivity, sound and thermal insulation, durability in use, and resistance to aggressive environmental manifestations. And yet, no matter what wall material a winter home is built in, it will stand for many decades, warming and comforting its owners.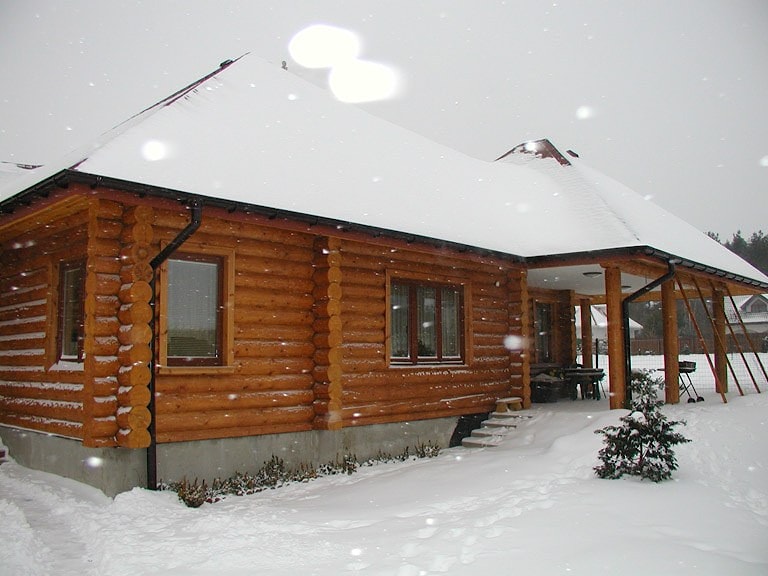 Why is it necessary to build a winter house?
The house for winter living is a unique building of its kind. You can live in it all year round in comfort. The winter house may not be large, designed for two or three people, where everyone has their favorite place. For example, it can be a living room with a fireplace - there is nothing better than drinking mulled wine or hot tea, comfortably sitting in a soft armchair. It is at such moments that you feel happy, and such feelings are priceless. This is the first and main reason why it is worth building a house for winter living.
The winter home is a place for family celebrations and privacy, when the soul requires it. Imagine how great it is to celebrate Christmas or New Year in a house built near a forest edge, where you can hear the breath of the forest, trees crackling from frost, where mystery and fabulousness reign. There is no doubt that the winter house will become a place of attraction, it will take all thoughts and will attract there with the prospect of a pleasant stay.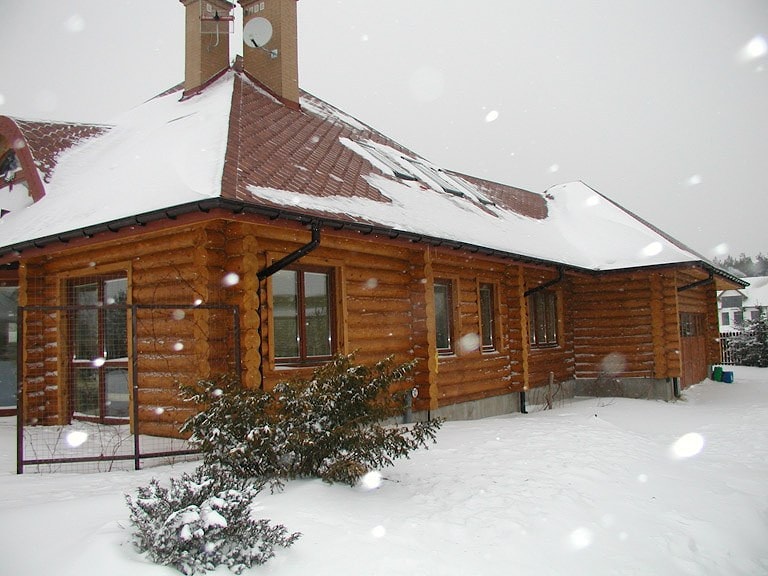 Winter house can be autonomous. With its proper equipment, it can accommodate solar panels for daytime electricity generation, a diesel generator for generating electricity in the dark. But this is in case the winter house is planned to be located in a remote area, where all engineering communications are either expensive or impossible. In the same way, it is possible to equip a winter house with an autonomous heating and water supply system, gasify it with a cylinder of liquefied gas. Thus, the house for winter living in terms of comfort will not be inferior to a city apartment.
Winter House is a mini-resort. Yes, no more and no less. It is built from natural materials - wood. As a rule, larch or pine is used - conifers. As you know, they contain resins, other substances that can be released into the surrounding space, clean and deodorize the air, binding microparticles of dust, dirt and allergens. That is why doctors in the wooden house recommend those who have more asthma or whose upper respiratory tract have weak immunity. This is the house for winter living, in which human immunity will be strengthened every day. Thus, you can recover, not only in the summer somewhere on the seashore, but in the winter, in your favorite country house, where you always breathe so freshly and sleep so sweet.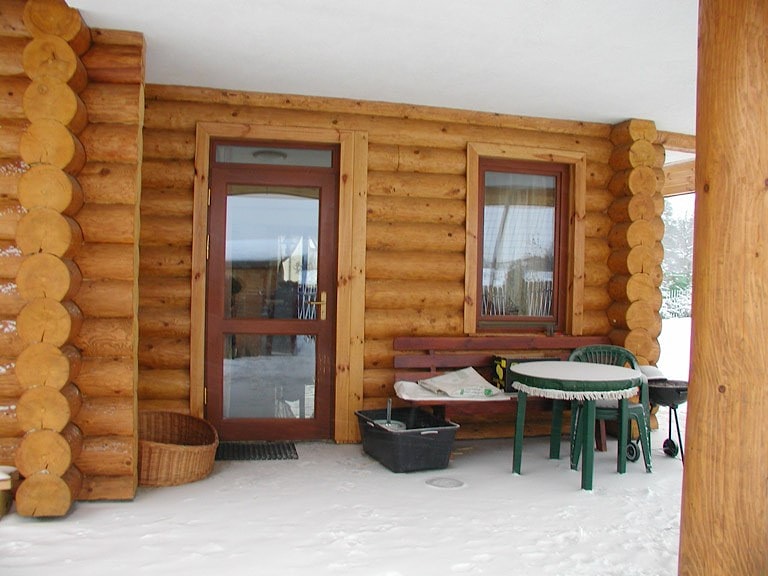 How to build a winter house?
Building a winter house is not an overwhelming task, if you entrust its implementation to a company specializing in the provision of such services. As a rule, such companies offer to build a turnkey winter home in accordance with the selected price category. From the moment you contact the company and until you receive the keys to the new winter home, a period of three to six months passes. The larger the winter house, the longer it is to build and vice versa. Plus, there may be nuances associated with the completion of the project at the request of the client or the site on which it is planned to build a turnkey winter house. It is important to understand that construction does not tolerate amateurism and hasty decisions, therefore, such a task as building a house for winter living should be trusted only by time-tested specialists. And they will do everything according to the project, which will allow in the future to enjoy the winter house - its quality factor, solidity, beauty.
How much is a winter home?
It is important to understand that a house for winter living is also a house for year-round living in it. That is, it is a full-fledged residential building in which there is everything necessary for a comfortable and convenient life. That is why such a winter house will not be cheap. And yet, with the proper approach, even those clients of real estate developers who have a relatively small budget can build a winter home. The fact is that companies offer their services in batches, in which the costs of building materials, the payment of builders' services are connected with the area of ​​the winter house, architectural features that allow you to build a winter house with lower financial and material costs. In a business environment, it's called building a turnkey winter home. So it really comes out cheaper.
There are three price categories:
- budget winter houses;
- mid-range winter houses;
- winter houses by individual order.
Each turnkey winter house built from these categories has its own architectural and operational features, which should be familiarized with in advance. This will be assisted by specialists of the developer. if they wish, they can adapt the already prepared winter house project to the needs of the client, bring it into line with the landscape features of the land plot. In any case, it will be cheaper than developing a winter home project from scratch.
5463